JH-Mech Metal Fabrication Supplier-Black Rectangular Design Storage Stamped Case
Custom Design Stamping Parts
---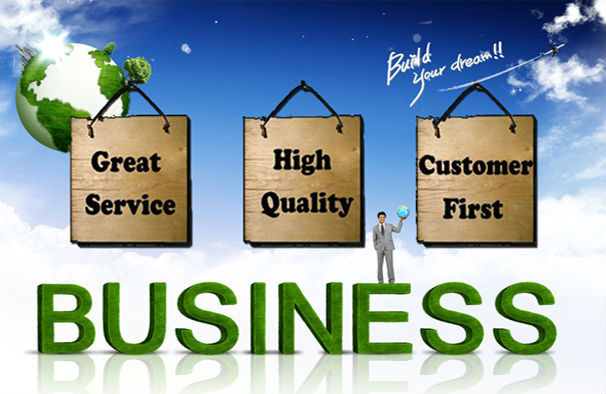 Company Information
With the help of the rich natural resources in our area and our professional experiences, we are producing and dealing with mechanical parts such as iron and steel castings with further machining, forging parts, stamping parts, flanges at a competitive price. We mainly service customers in industry like machinery, valve, pipe-line, pump, power supplier facility and auto industry, etc. Based on our years of experiences in supplying mechanical parts, we have successfully built up a lot of OEM projects for our customer throughout the world. More information about our casting capacity are stated below:
1. Iron castings and machining,
*Material: Cast iron, Ductile Iron, Alloy Cast Iron, etc.
*Casting processes we normally use are: Green sand casting by squeeze machine mold or automatic molding line, or resin sand casting by hand molding.
*Machining capacity: CNC and NC machining, turning, milling, drilling, boring, threading, grinding machines and full set of test facilities.
2. Steel castings and machining,
3. Non ferrous castings and machining,
4. Forging parts,
5. Stamping parts,
6. Flanges with forging or casting process.
Product Description
Specifications Information
Description
OEM high quality laser cut metal panel factory
Material
Carbon Steel, Alloy Steel, Stainless Steel, Aluminum, Brass, etc.
Size
Accordng to the drawings of the stamping parts (Customized)
Accuracy
Accuracy Of Machining: +/-0.01 mm
Accuracy of Grinding: +/-0.005 mm
Surface Roughness: Ra0.8
Parallelism: +/-0.005mm
Verticality: +/-0.005mm
Concentricity: 0.003mm
Application

Auto pares, Motorcycle parts, Valves, Metal products for daily use, plumping pipe fittings, Mechanical Equipment, etc

Drawing
*.dwg, *igs, *.stp, *.x_t, *.jpeg, *.pdf, etc.
Services
One Stop Services supplier serving customer stamping, forging, casting and machining
Design
Design and improve to meet your individual demands
Quality
ISO 9001 Quality System Management Assurance
Products
More than 1000 products are available
Payment
L/C,T/T, Paypal, Various options to make payment more convenient
Customer Service
24-hours standby, listening to your suggestion, demend and feedback
Manufacturing Process: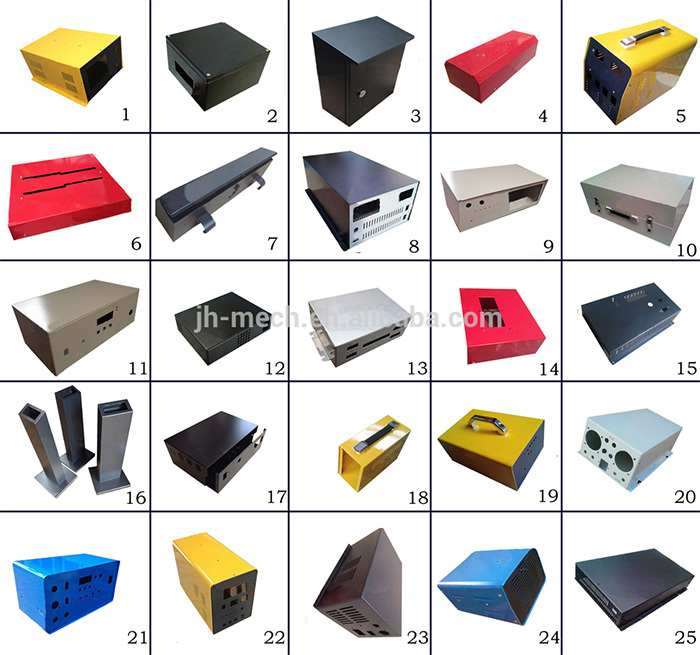 Design molds →make molds →confirm samples →purchase material→
blanking→ stamping→welding/bending→surface treatment→ inspection
→ assemble products →packing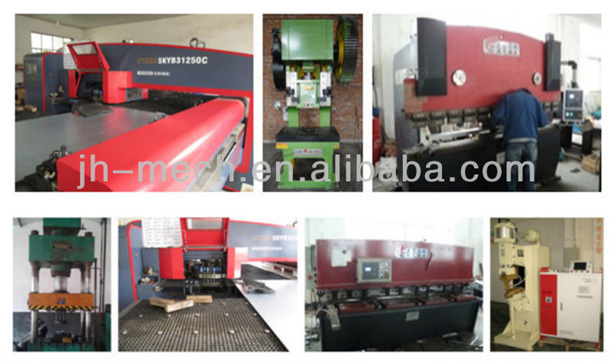 Factory Scene: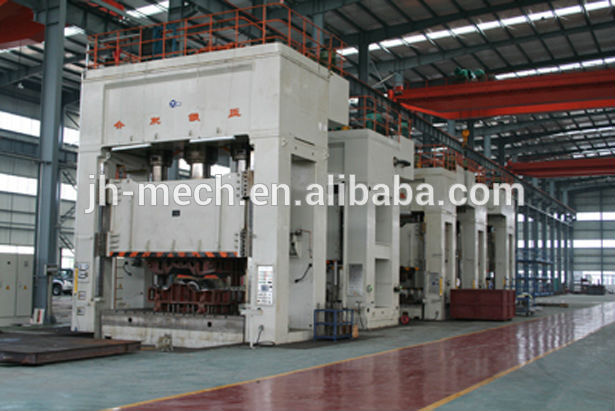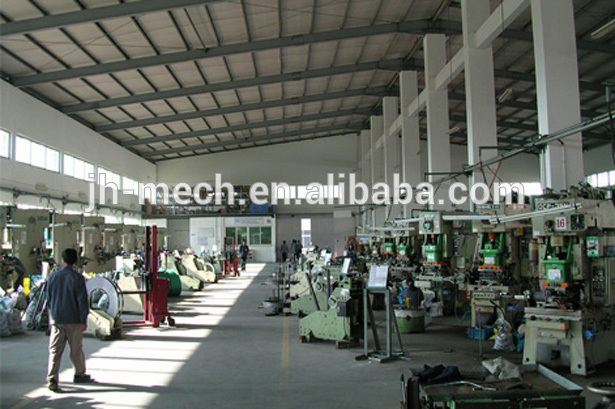 Packaging & Shipping
FAQ
(1)What kind of work do your company do?
We are an OEM supplier with many years experience. We do stamping, casting, machining,
forging customized parts, such as machinery parts, auto parts, pipe fittings, electric power fittings, and
so on.
(2) How long you can make your quotation?
After receiving detail information we will quote within 2 days.
We can provide the most satisfactory product
according to the customer's drawings and requirements.
Your inquiry is welcome!
Email: carolinewu@jh-mech.com
Skype:caroline.wu870
Whatsapp:+86 183 3515 6559
Tel:+86-351-7650117
Fax:+86-351-7650217
Website: http://jh-mech.en.alibaba.com
http://jh-householdproducts.en.alibaba.com