Heavy Duty Metal Book Stopper and Bookends for Books and CDs Home Decorative
---
Are you still struggled with that the books will always slide and fall from bookshelves and get tired of the cluttered books take up too much space? Well, JH-Mech book ends can solve these problems for you.
Have you ever had such an experience?
You love collecting books, movies and CDs, but found they always falling over onto each other. When you try using large and intrusive stands and paper weights, but it take up too much room on your shelves, If so, JH-Mechhas the solution you've been looking for!
Following content includes three aspects.
1. What is Bookends.
2. Specification of Bookends.
3. Models of Designing of Bookends.
4. Application.
1. What is Bookends.
Bookends is one kinds of Bracket to orderly collect your books, movies and CDs. Made with selected heavy gauge steel with advanced stamping processing, strong and heavy enough to keep all your books/CDs/DVDs neat and upright.
2. Specification of Bookends.
Picture

Item

Bookends

Material

3mm Thickness Steel

Surface

Black Powder Coating

Weight

0.77KG

Size:

6*4.5*6 Inch

Accessories

Screws and Single Box
Classic color matches "L" shaped design, simple and modern style, no other cumbersome decoration, restoring the primitive function of bookends, Save the space on your desktop or bookshelf, Ideal for use at offices, study room.
3. Model of Bookends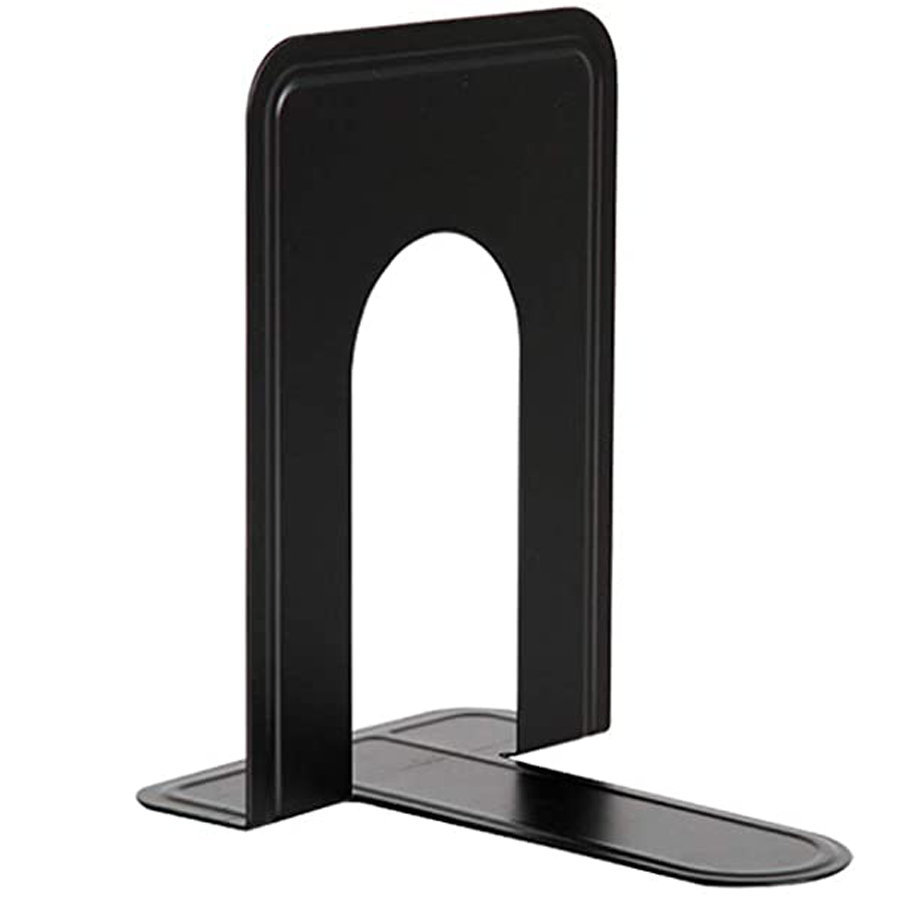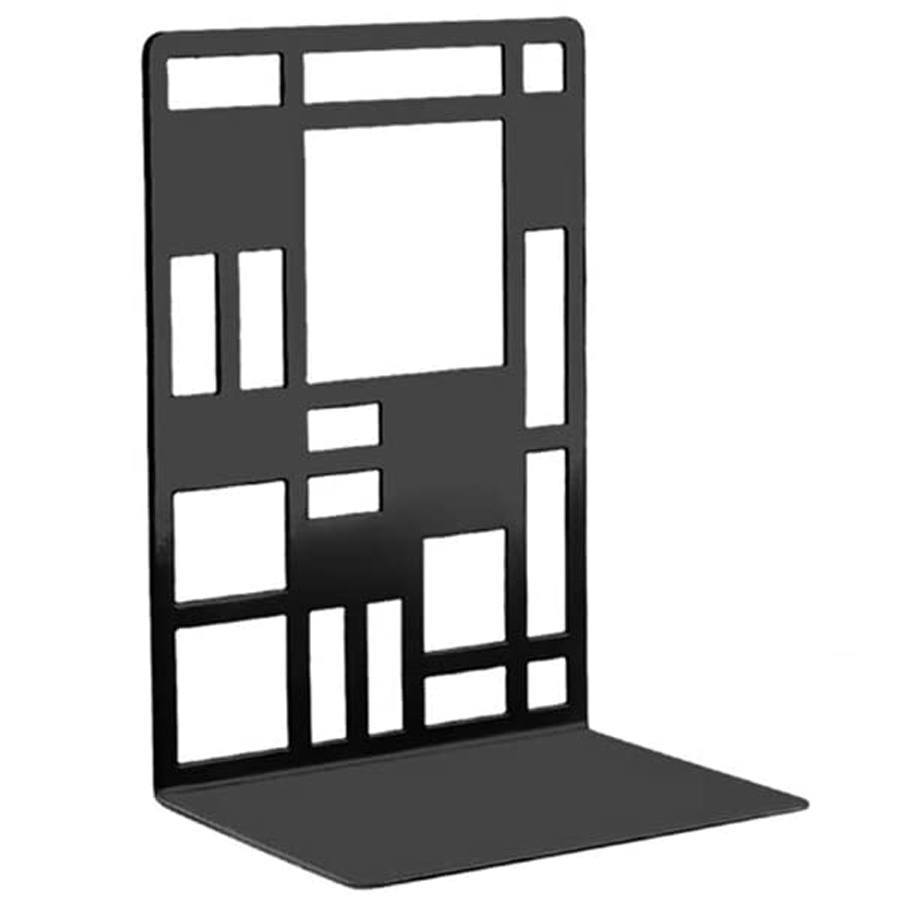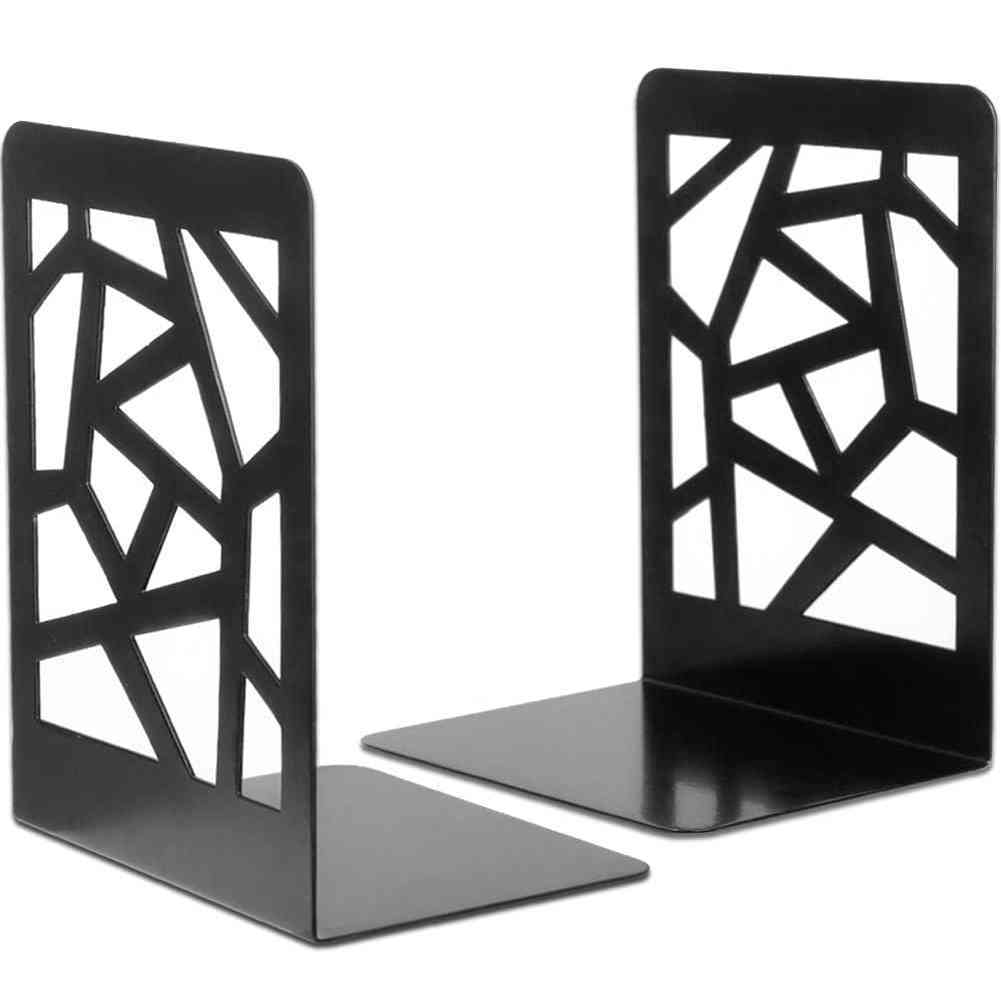 Common Style Grid Model Branch Model

4. Application
With stylish and generous geometric design, it can add a touch of elegance to the space where you place the heavy duty bookends as decorations. Decorate your desk and keep your books organized. This modern bookends can be a perfect fit for so many gift occasions either. If you or your friends, classmates, colleagues and families are book lovers, this decorative bookends would be a great choice as gift for school-opening ceremony, housewarming and other festivals. If you want to customize your own designing, do not hesitate to contact us.