JH-Mech Barbell Holder Vertical Storage Rack
---
JH-Mech barbell storage offers a simple solution for those looking to maximize floor space while keeping your bars in top condition.
How To Properly Organize Equipment In Your Gym?
There are several things that you will have to take into consideration to improve your gym and make it a better facility. Organize it properly, arrange equipment where they fit correctly and utilize the space in the facility to the maximum.
Evidently, you need this barbells holder.
JH-Mech barbell storage offers a simple solution for those looking to maximize floor space while keeping your bars in top condition. Coated in Powder Finish, the barbell storage is not only able to withstand the elements, but also the test of time. We opted to keep the exterior metal free to ensure maximum barbell protection, especially around the knurling. With space to hold up to 5 barbells or 9 barbells, this is an excellent addition to any garage gym or training center.
Don't know how to store the barbell?
Get this and solve your problem.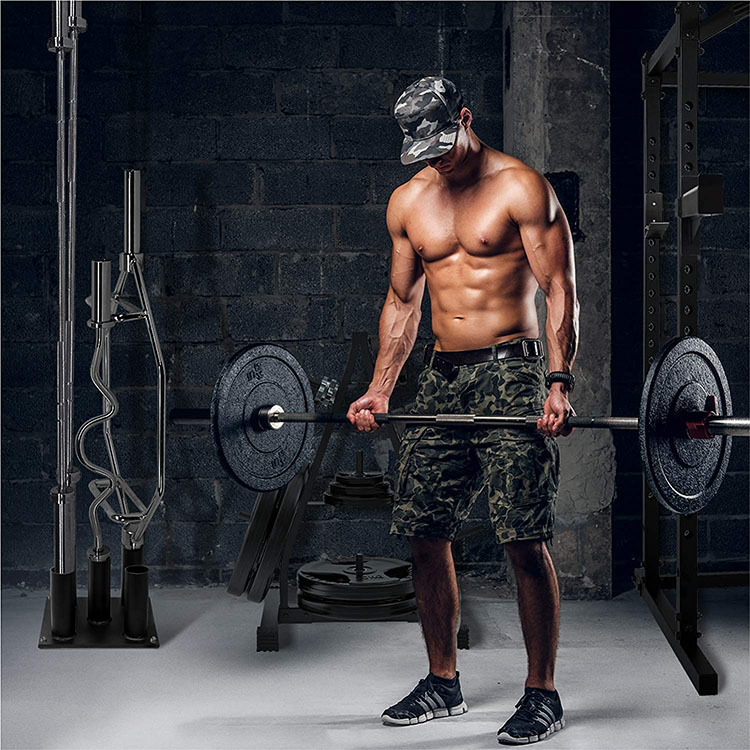 JH-Mech Barbell Holder Vertical Storage Rack
1. STRONG & STURDY Material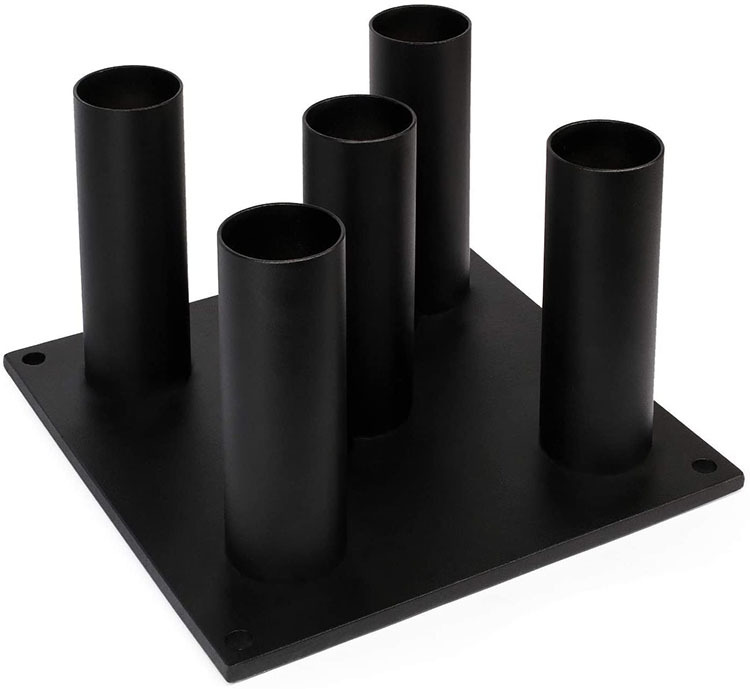 Durable steel material with black powder paint finish. Made out of laser cut Q235 carbon steel pieces and with its perfectly balanced design. Heavy steel tubes, steel base.Heavy gauge steel bottom keeps the bars straight and upright.
2. Durable Powder Coated Finish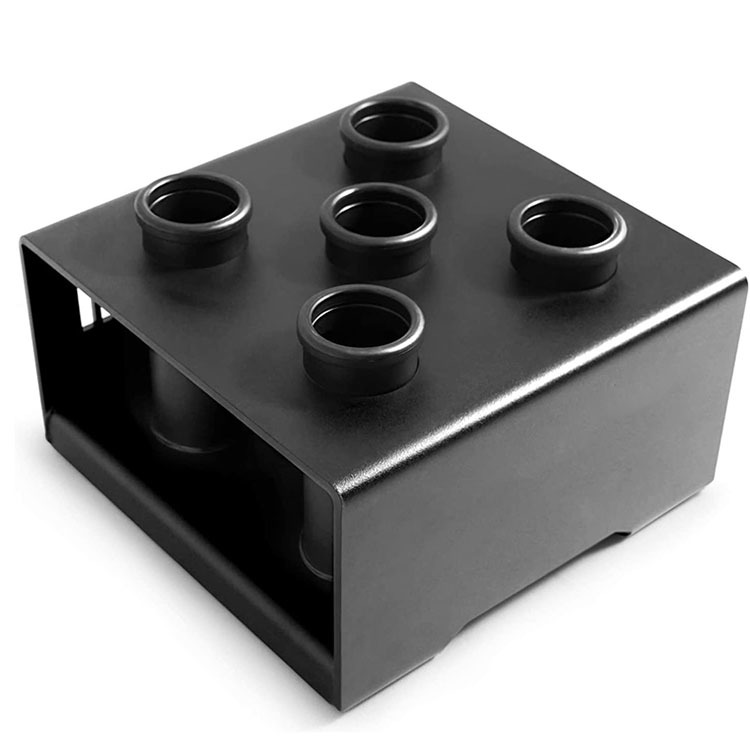 Reinforced with premium coating, this holder's hammered finish protects its overall structure from scratches, ensuring that its function, style will last for years.Welds are clean and even.
3. Bars off the floor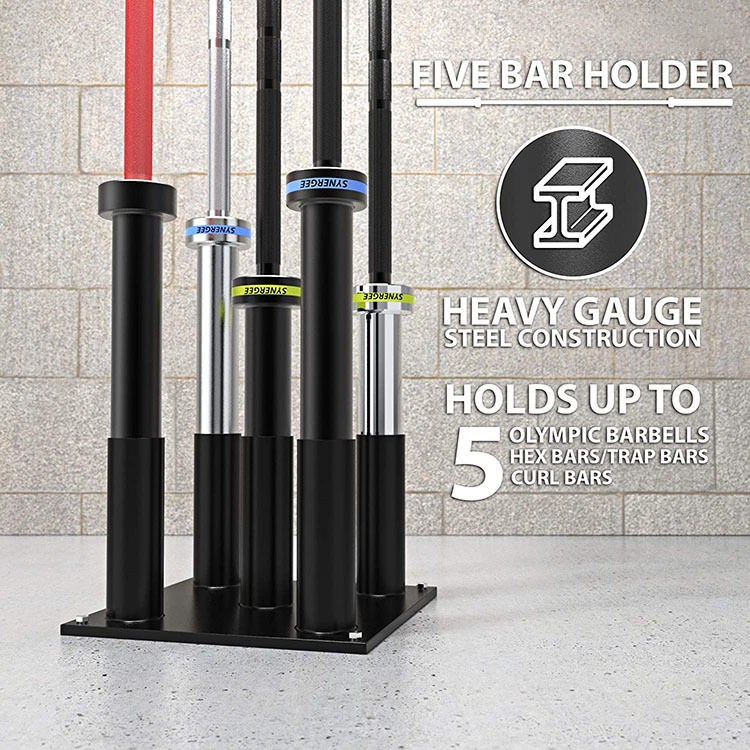 Barbell holder is the best way to store your dumbbell bars in-between usage. If you want to maintain an organized space in your gym or home workout space, simply place your bars inside the sleeves and slide them all the way in. Safely keep up to 5 of your Olympic bars, EZ-bars, or trap bars off of the floor.
4. 2 models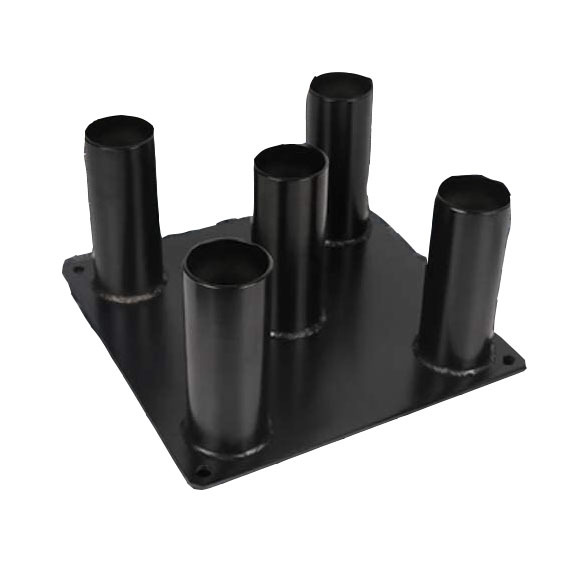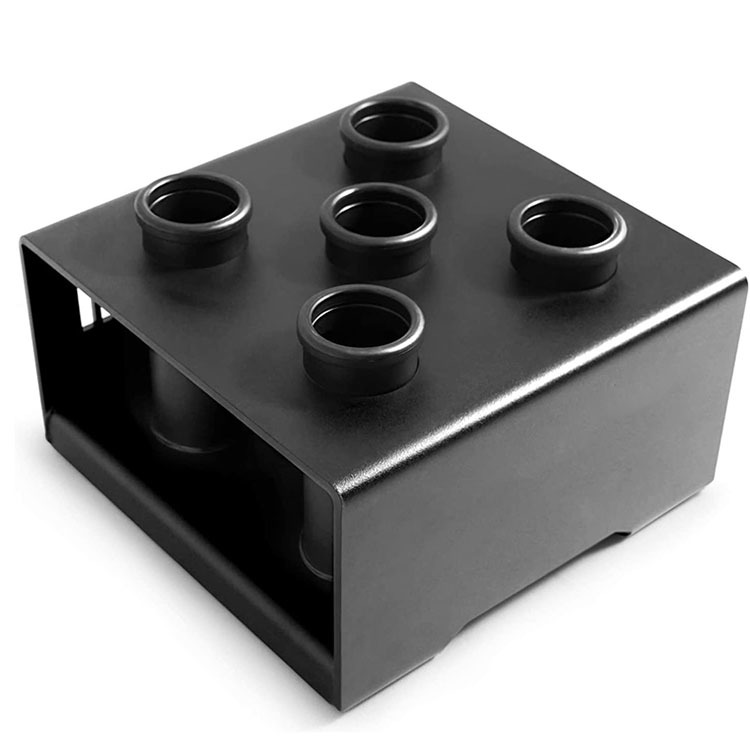 For the first model, your logo can be attached on eht product. For second model, your logo can be lasered on the product.
6. 5-SLOT PRECISION DESIGN:
Easily holds 5 bars with diameter 2" or less, including Olympic, trap, squat, bench press, dumbbell, and more
Here is a link to send us an inquiry to purchase this product: https://www.alibaba.com/product-detail/JH-Mech-Organized-Professional-Accessible-Vertical_1600204127096.html?spm=a2747.product_upgrade.0.0.3b7671d2VUlild, please feel free to contact me.
7. Why choose JH-Mech as your supplier?
1)JH-Mech is an OEM supplier who is committed in metal fabrication works including metal stamping & cutting, forming, welding, assembly and packing etc.
2)Our engineer will help to design your own model based on your drawing, specification, sample or a sketch. You can count on us to accomplish the qualified products to your customers.
3)Our art designer will help to design your own packaging such as color box, color card etc.
In a word, you can find one station service here. JH-Mech is the right choice for you!
Contact Moana by following contact information.