JH-Mech Firepits Spheres, a Beauty for decrating one's backyard
---
Want your own fire Pits ball, fire Pits bowl and fire pits sphere, please contact us to get your own designs.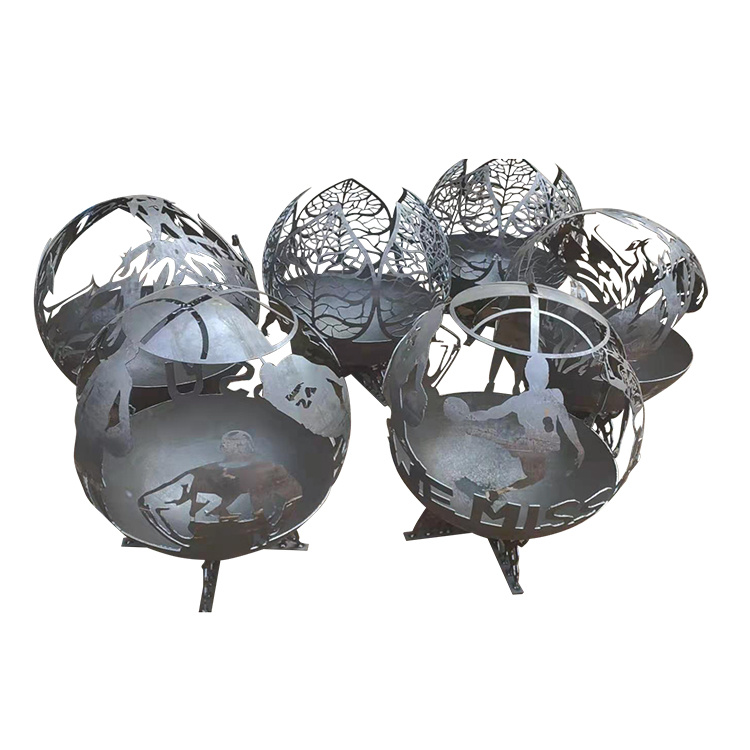 Why do people need Fireball or Firepits sphere?
Have seen so much firepits in the market, we find that there is no firepits better than our firepits sphere that is sensational no matter the wood is burning inside the firepits sphere at night or just put the sphere outside in the day. A great fit that can well decorate your yard.
With that been said, we've gotten the perfect solution of the firepits sphere for you!
Please kindly check more details below.
1 What is a firepits sphere?
2 What is the material? How about specification of the sphere or fire ball?
3 How to get the firepits sphere with my own design?
4 why choose JH-Mech as your supplier?
1 What is a firepits sphere?
The idea of preparing a firepits sphere in the backyard comes from the lifestyle of the westerners who want to enjoy their cozy life at home. Most of the firepits are with less aesthetics, while ours integrates both functions for burning wood and enjoying the beauty of the patterns that are cutting out from the sphere.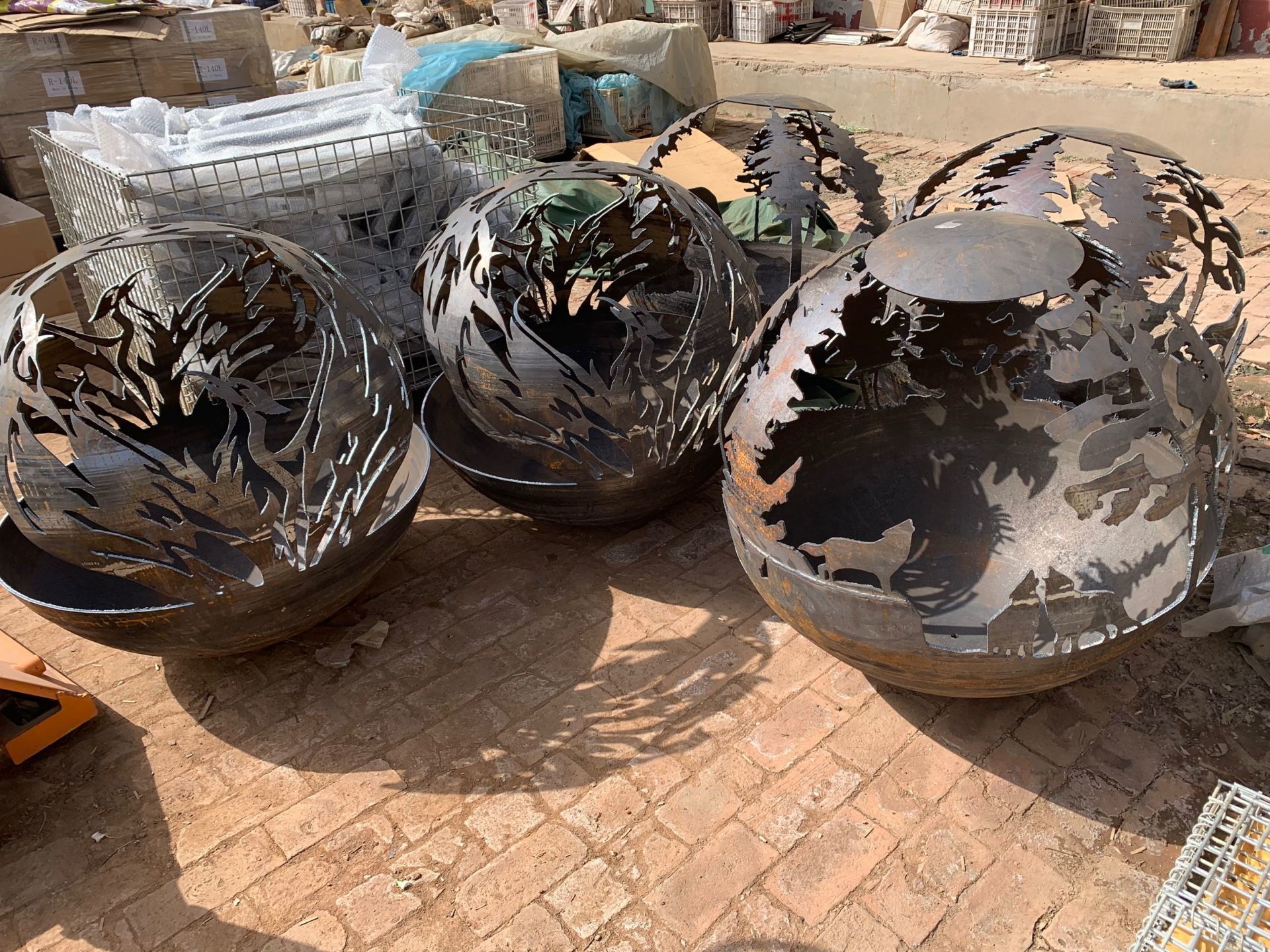 2 The specification and material of a firepits sphere
The popular size is 900mm(36 inches) in diameter and 6 mm thickness. There are also 600mm, 700mm, 800mm, 1000mm and etc.
If you've gotten any idea on the specification, please feel free to let me know.
| | | |
| --- | --- | --- |
| Diameter*Thickness | Package | Dimension |
| 900mm*6mm | Plywood box | 95*95*120cm |
| 800mm*6mm | Plywood box | 85*85*109cm |
| 700mm*6mm | Plywood box | 75*75*97.5cm |
| 600mm*6mm | Plywood box | 65*65*85.5cm |
| 1000mm*6 mm | Plywood box | 105*105*130cm |
For the material, both carbon steel and corten steel are available. And we can have better solutions on shipping depends on what you need there.
Which size do you prefer? Are they looking better than most of the firepits?
Normally it is bare steel finish. If you want the surface to be black color high temperature resistant painted, it is acceptable. But the MOQ will be higher, like 40 to 50 units.
As for sizes, please kindly check the form above.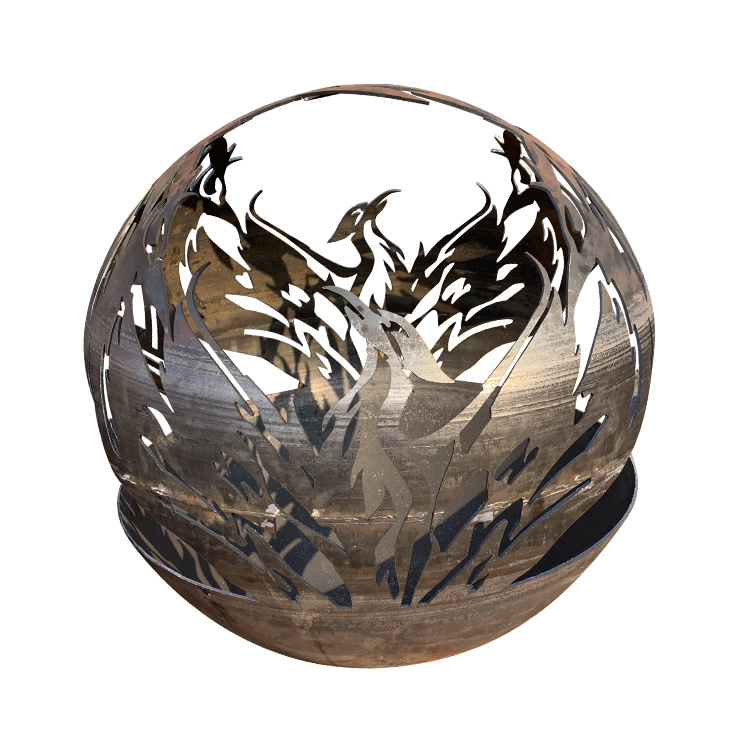 3 How to get the firepits sphere with my own design?
People have their own ideas on the pattern.
JH-Mech has an experienced designing team for any kinds of OEM patterns.
Giving us a conception, our designing team can get you a fresh pattern of your firepits sphere.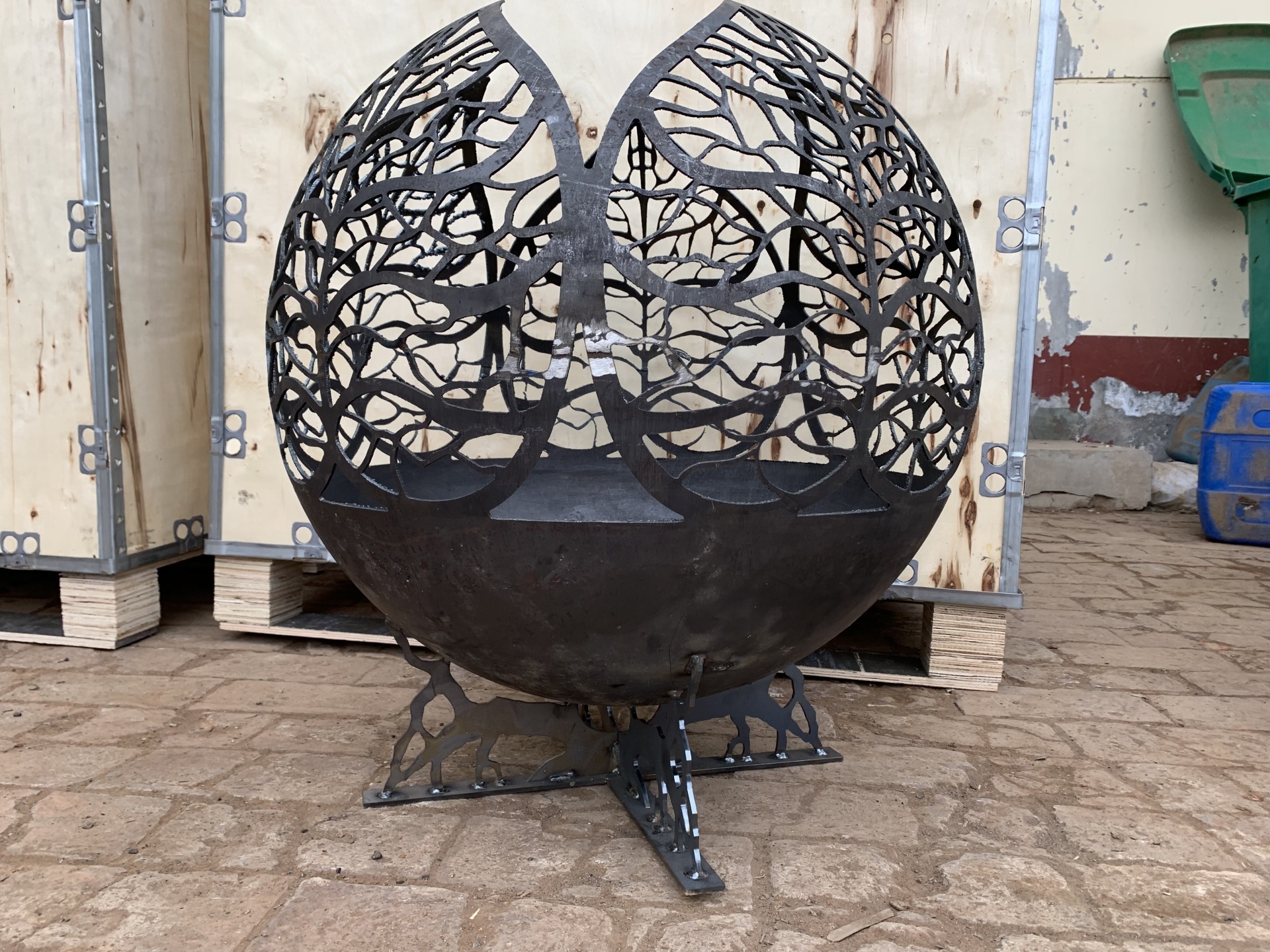 4 How does it look for the packaging?
1. For less than a container, each sphere will be put in a plywood box same as it shows below.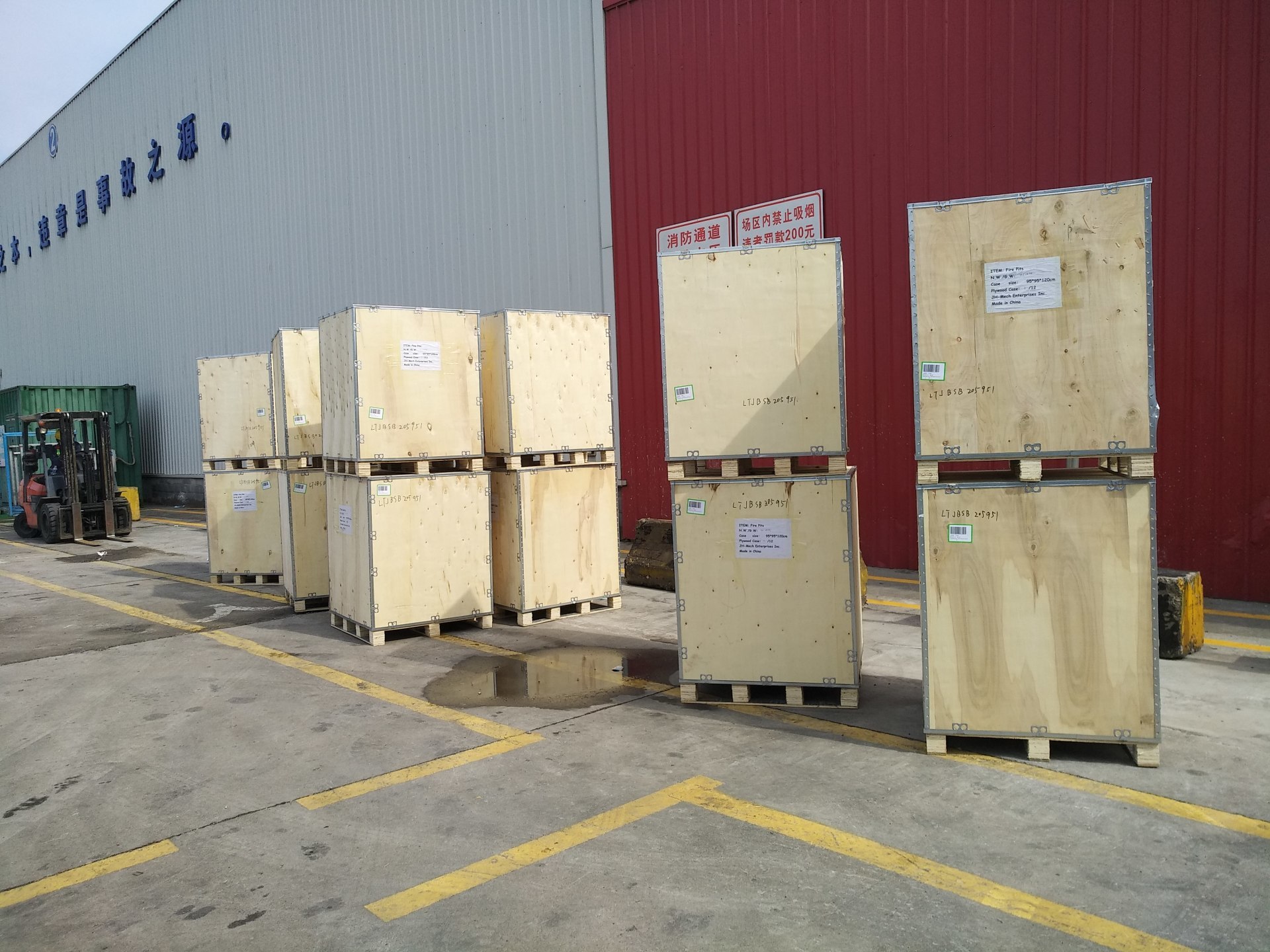 2. Full container loading will definitely help you save more on shipping. And of course, more spheres can be delivered and then it will trim down the cost by average.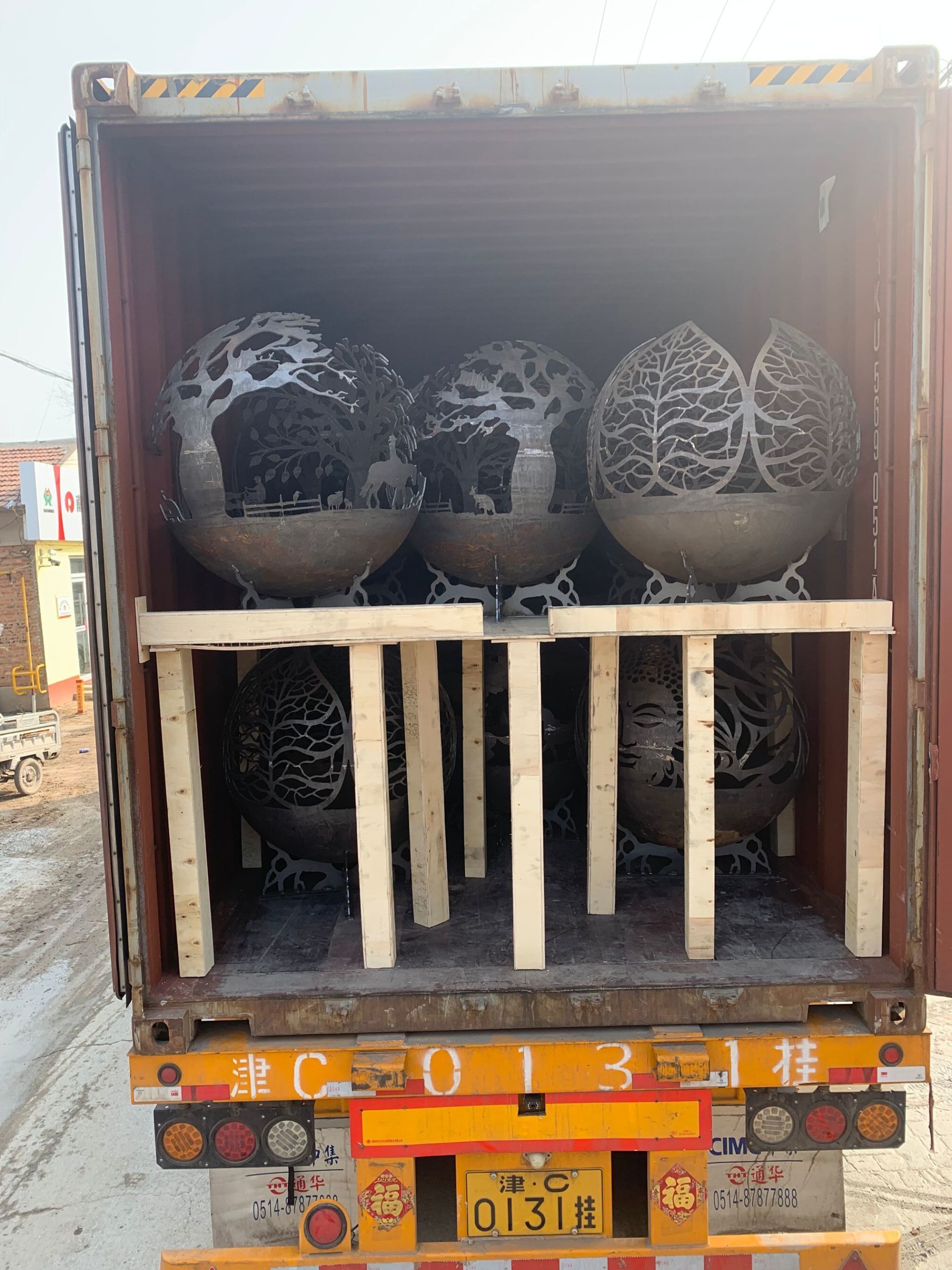 5 Why choose JH-Mech as your supplier?
1 We pay much attention to the quality we supply to our client. Every product loads the trust of our client. So we are positive to solve all the quality issue to help our client build the confidence of the final customer.
2 In order to help our client get profits, we can carefully evaluate ROI(return of investment) of the products.
3 For online sellers, we supply exact packing details, design, customized box for the products. Help them find the balance between weight and appearance.
4. We offer high solution photo and nice descriptions of our products. Help client introduce the products to the final customer.
5 One Station Service comer here.