JH-Mech Custom Speaker Holder Supplier- Set of 2 Pair Heavy Duty Metal Supports 90 Lbs for Professional Audio PA Speaker
---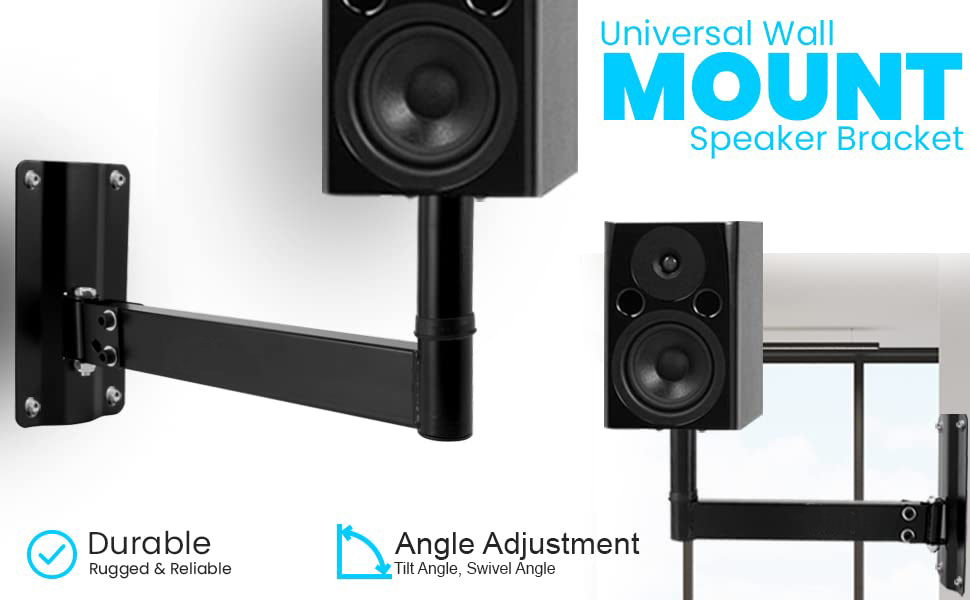 180° Adjustable Swivel Angle Wall Mount Speaker Bracket
These versatile wall mount brackets allow you angle and tilt your speakers once installed. Hang your speakers in a convenient location and to create a more acoustically favorable environment. Mount them at home, in the office or in the studio; perfect for all audio applications. Enjoy safe, durable and reliable speaker positioning and hang them up.
| | |
| --- | --- |
| Product Name | Wall Mounted Speaker Bracket |
| Color | Black or Customized |
| Distance From Wall | 15.35 inches |
| Weight Capacity | 3.5 lbs |
| Tilt Angle Adjustment | 180° |
| Features | Durable, Rugged, Reliable |
| Pin Material | Solid-Steel Pin |
| Weight | 6.7 Pounds |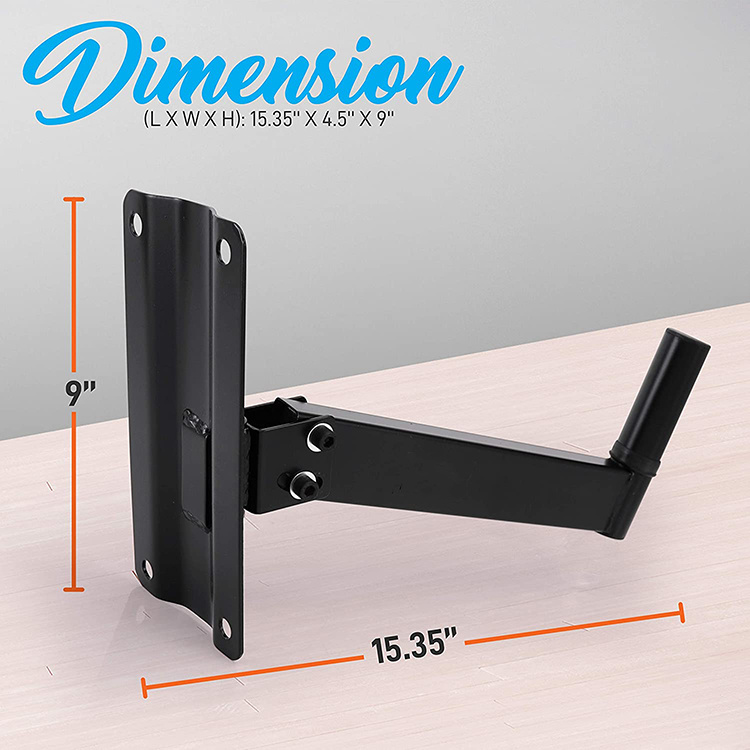 Dimension
Dual adjustable wall mount speaker promotes safe & fixed speaker mounting. Each speaker wall bracket features 3.5 lbs max load capacity & a total assembled dimension of 17.5 x 2.5 x 9.5 inches.

ADJUSTABLE ANGLE
Dual adjustable wall mount speakers are 180° tilt-swivel angle adjustable. It is secured with a solid-steel pin that serves as safety-stop and effectively elevates speakers for optimum sound.
ARM DISTANCE
It features 15.35 inches long arm distance from the wall with 4.5"W x 9"H base measurement. It safely hangs speakers on flat wall surfaces without having them touch or vibrate from the wall. The product weight is 7.03 lbs.
SOLID STEEL PIN
The product features a solid-steel pin for secure placement of a speaker attached to the bracket holder. It supports the weight of the speaker up to 77 lbs and prevents it from collapsing.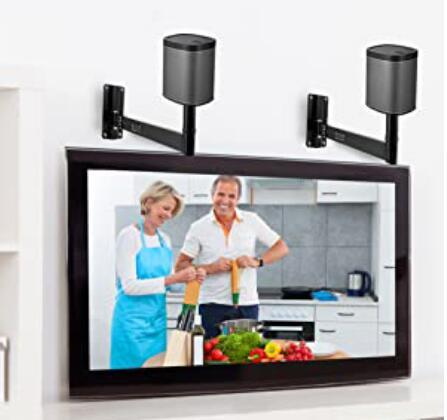 More Features

35 mm COMPATIBLE INSERT: Flat wall mount speaker works with all speakers with 35 mm (1.375') pole mounts. An ideal heavy-duty audio holder for loud music, pa speakers, studio monitor with rugged, durable, and reliable metal for long-term use.
BRACKET STAND HOLDERS: Universal speaker holder is a heavy-duty reinforced solid formed steel construction. It mounts permanently and securely in most environments. Each bracket weight is 3.5 lbs.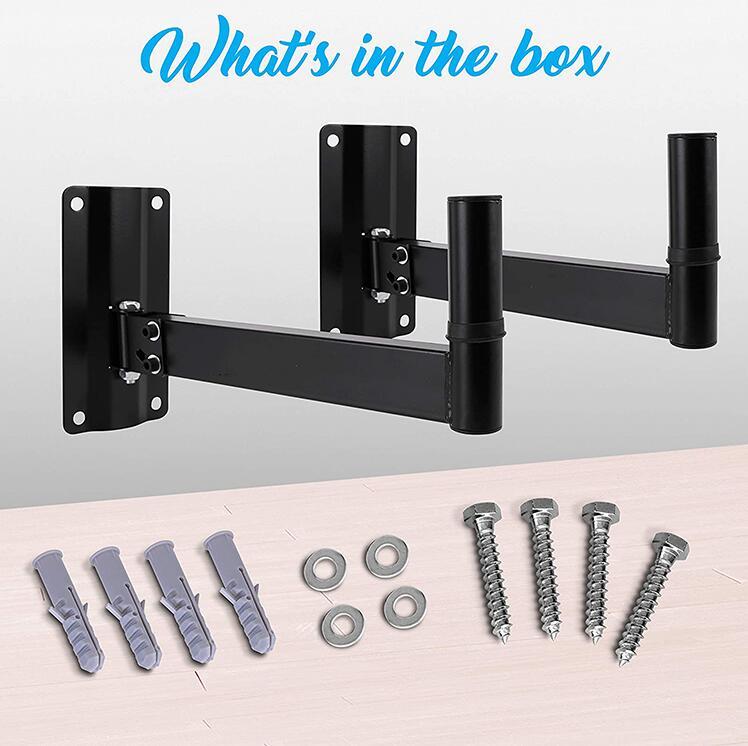 WHAT YOU WILL GET
One set includes 2 Universal Speaker Bracket Wall Mounts. They'll hold any speakers equipped with standard 35 mm (1.375') pole mounts.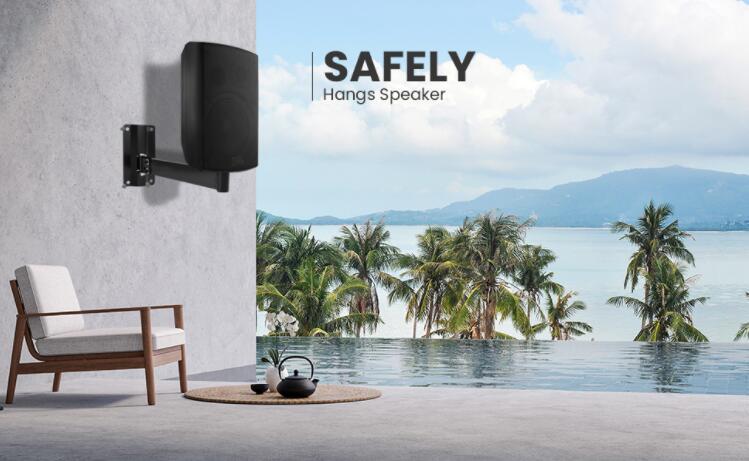 ☑Rugged, Durable & Reliable
☑Heavy Duty Reinforced Solid Formed Steel Construction
☑Mounts Permanently and Securely in Most Environments
☑Safely Hangs Speakers on Flat Wall Surfaces
☑Universal Standard 1-3/8'' (35 mm) Speaker Insert
☑Added Solid-Steel Pin Serves as Safety-Stop
☑180° Tilt Swivel Angle Adjustment