JH-Mech GYM Bar Supplier-Home Gym Bar Training LAT Pull down Attachments with Non-Slip LAT Pull Down Bar
---

LAT Pull down Attachments for Cable Machine
Lat Pull down Bar Cable Attachment with Rubber Hand grips, Pull down bar with non-slip handle
Our fitness bar is exclusively for commercial gyms. It is made of high-quality hollow steel pipe with comfortable rubber handles. And have longest double-sided seamless welding to ensure the maximum weight.
The bars are very important tools for athletes looking to build their back. The bars can attach to any pull down machine to target the lats, rotator cuffs, rear delts, biceps, and forearms.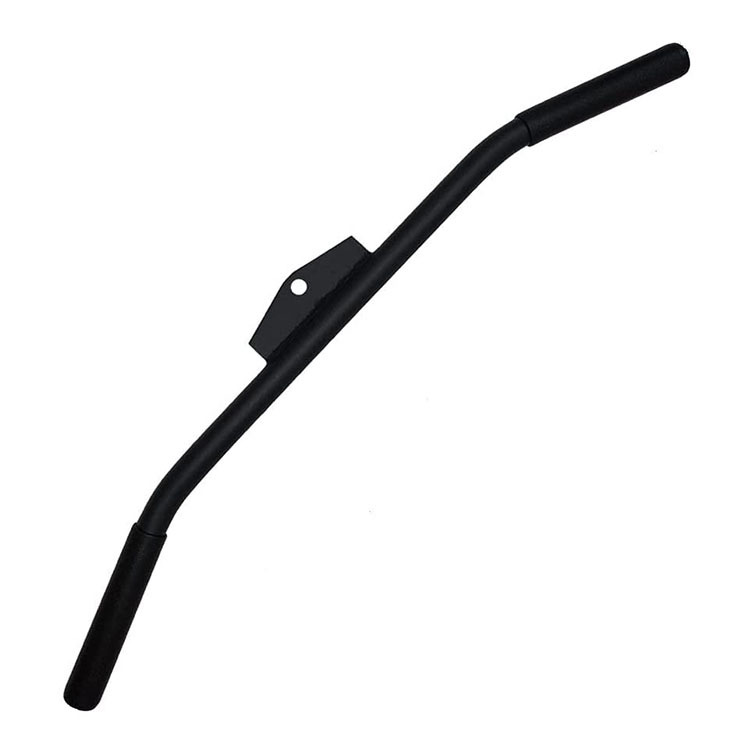 Four shapes and length for your selected
The lat pull down bar have different size in length. Two size bar can been selected, 20 inches and 29 inches. You can select fitting for your fitness machine. You can connect the wide LAT Bar to your DIY home gym, Smith machine, etc.

Cable Attachment Point is Beefier
Our Lat pull down bar is professionally designed and made of high-quality steel. The Cable Attachment has a beautiful curve and Beefier points.
Non-slip Matte Plastic Lat Bar Handle
The handle of this pull-down bar will not fall off due to sweat in summer, and the surface is matte, and the grip is comfortable and non-slip.
Stronger
The thickness of this press down bar is 3mm and the diameter is 3cm, Make it stronger and more comfortable to hold. You can use this bar for 10 years not bent, very stronger than expected.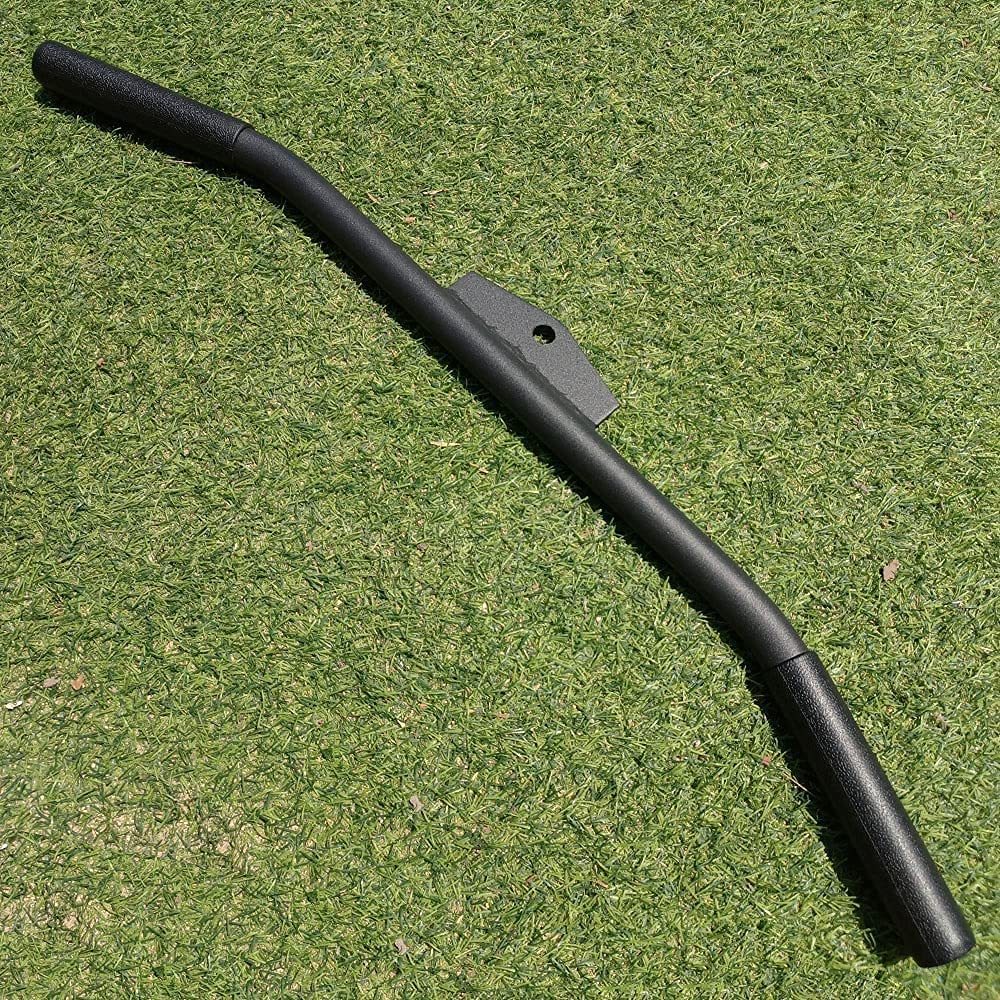 More Features
Bearing weight:
The bar can bear 160 KG or more. Please check carefully about the size 29 Inch lat bar.
Good Materials:
Use good quality steel to make the bar. The thickness of this press down bar is 3 mm. And others is about 1.5 mm or 2 mm. Not strong as our fitness bars.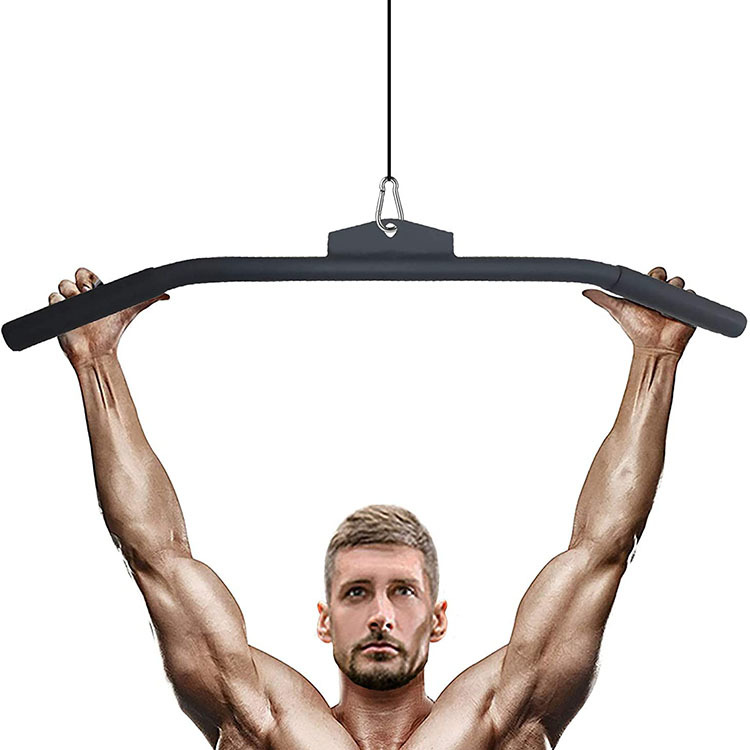 Advantages
Surface: This hand grip of the pull down bar will not fall off due to sweat in Summer, since the surface is matte which can anti-skid.
Widely Uses: You can attach the wide LAT bar to your DIY home gyms, Smith machine etc.Our Lat bar is made special for commercial gym.The quality is very good.
Specification: The lat pull down bar have different size in length.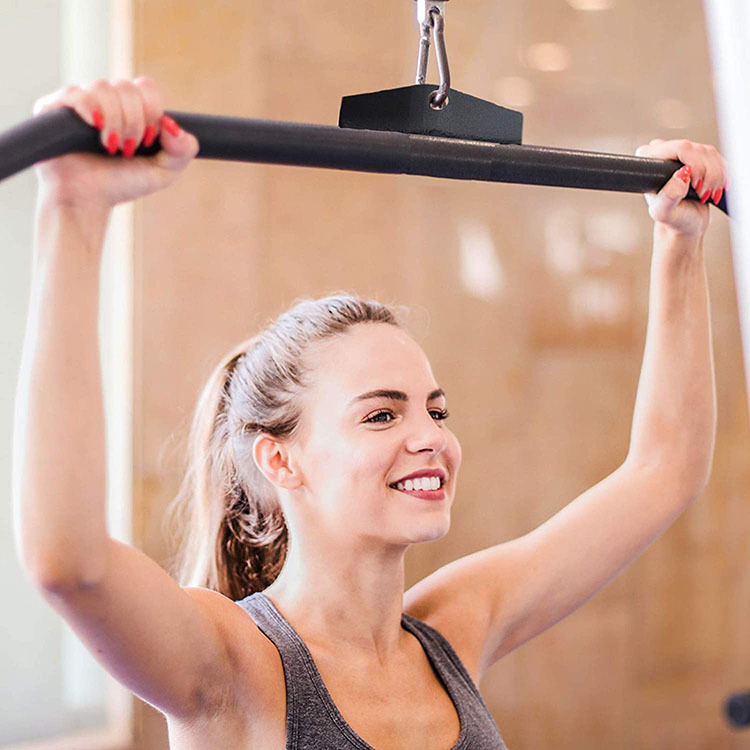 The Best Workout Partner
Cable machine straight bar perfect for all kinds of strength training for biceps triceps abdominal muscles,back and shoulders.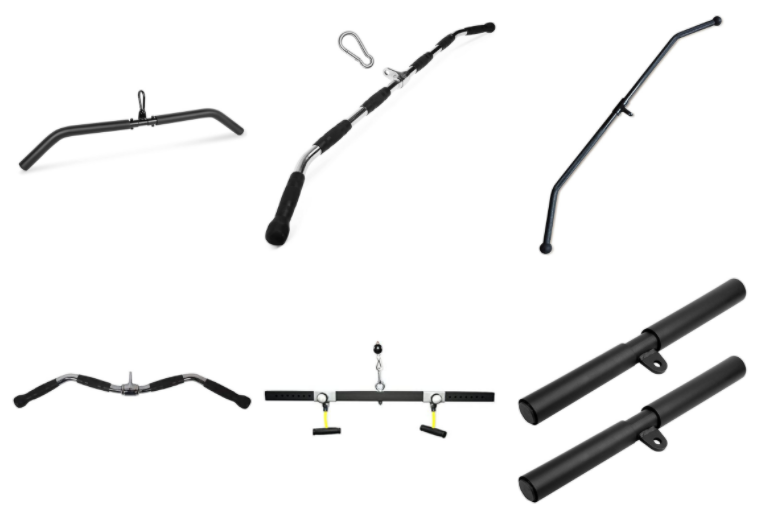 Select pull down bar for your machine! If you want to purchase more fitness rack, we can provide plate weight rack, barbell rack, squat rack, battle rope bracket and so on. Our sale team and engineer team will service for you.