JH-Mech Holiday Styling Party String Light Poles Supplier-Customized Not Included Light Anti-rust Garden Party String Light Poles
Outdoor string lighting pole is made of premium metal,which is robust and rust-resistant, designed to hold hanging outdoor string lights or garden party decorations.
---


Are you looking for something to hang the string lights or party decorations, so as to decorate your backyard, lawn or garden to celebrate the coming special outdoor events, like Birthday, Wedding, baby showers, Family Unions, BBQ, etc?
Specification
| | |
| --- | --- |
| Product Name | JH-Mech Used for Patio Height Adjustable Carbon Steel String Light Poles Street Light Pole Christmas Decorations |
| Material | Galvanized Steel Pole |
| Surface | Powder Coating |
| Features | Waterproof, Rustproff, durable, Strong, Convenienet, Portable, Eeasy assembly |
| Size | 9ft, 9.84ft and customized |
| Application | Used for Patio, Backyard, Garden, Christmas, Wedding Light Decor |
| Color | Silver, Black, Red etc. (Can be customized) |
| Diameter of Pole | 25mm |
| Thickness of Pole | 1.5mm |
| Weight Per Set | 7.44 kg |
| Packing | 2 pcs in a carton box |
| Carton Size Per Set | 8x25x100cm |

Product Description
JH-Mech string light pole, which is designed for commercial-grade outdoor string lights or party decorations, is great for your outdoor decoration needs, like hanging string lights, patio lights ,ornaments, party decorations, wind chimes, small hanging plants, fairy lights, flags,Christmas lights, lanterns, mason jars or colorful bunting decorations.
JH-Mech string light pole

is made by our patent. The difference from others string light pole is that its material is made of waterproof thickened galvanzied steel with high quality black powder coating.

And the string light pole is very strong, the bearing capacity is stronger than others, will not be bent.

The

Big 5-Prong Fork

design is wider and longer than others, even if you go out to travel and use it outdoors, it will not be easily fall by the wind. It has three installation methods, which can be installed in any scene you want to install, even on the concrete floor.
Product Information: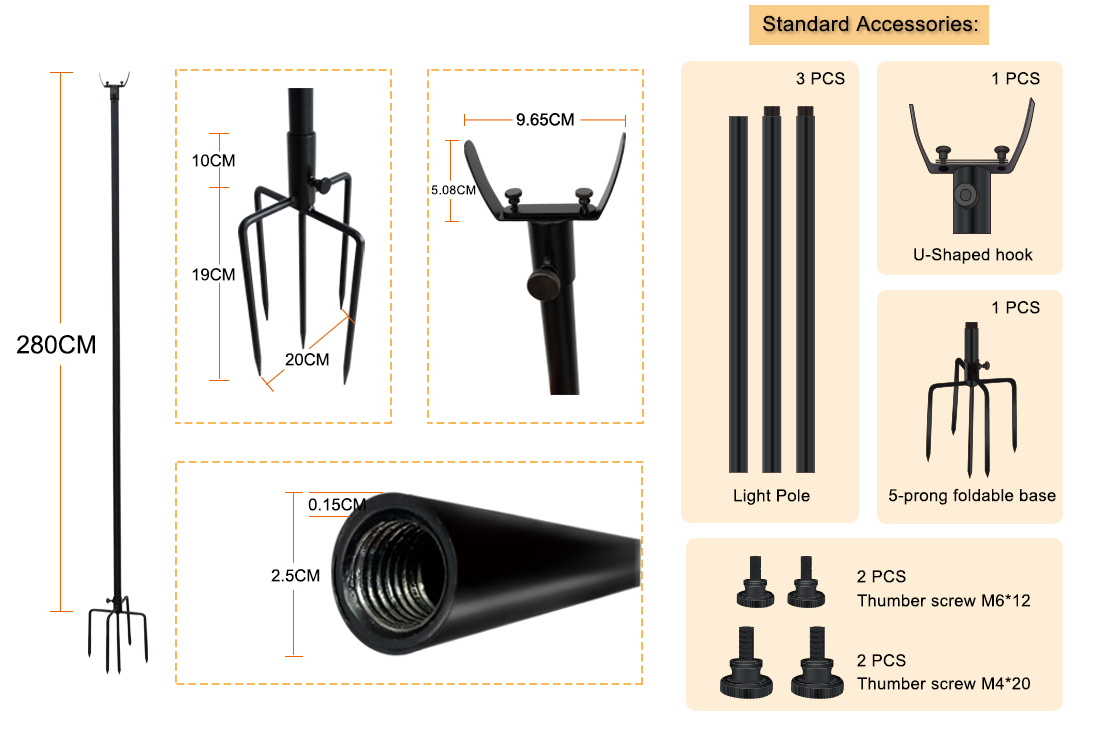 Details Images: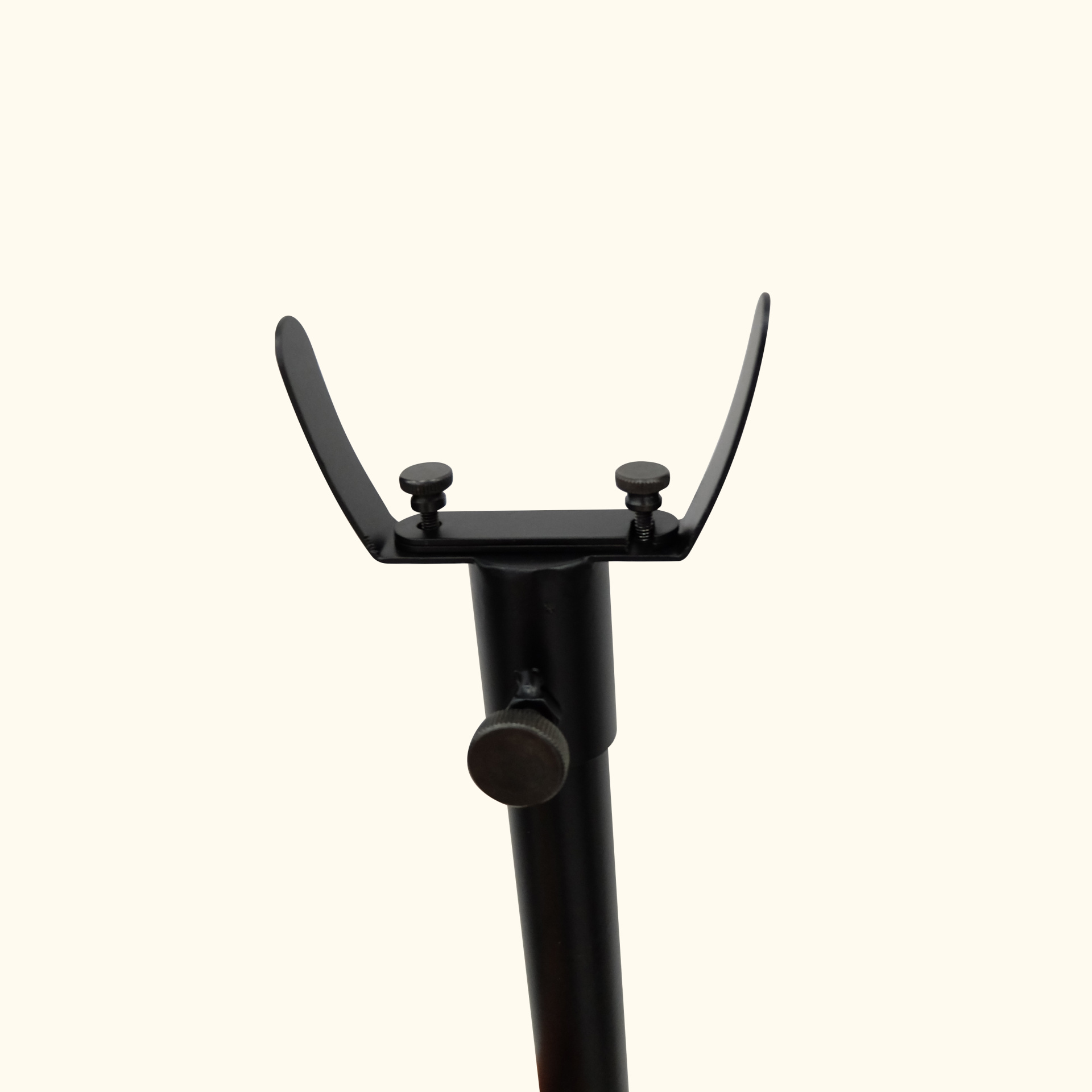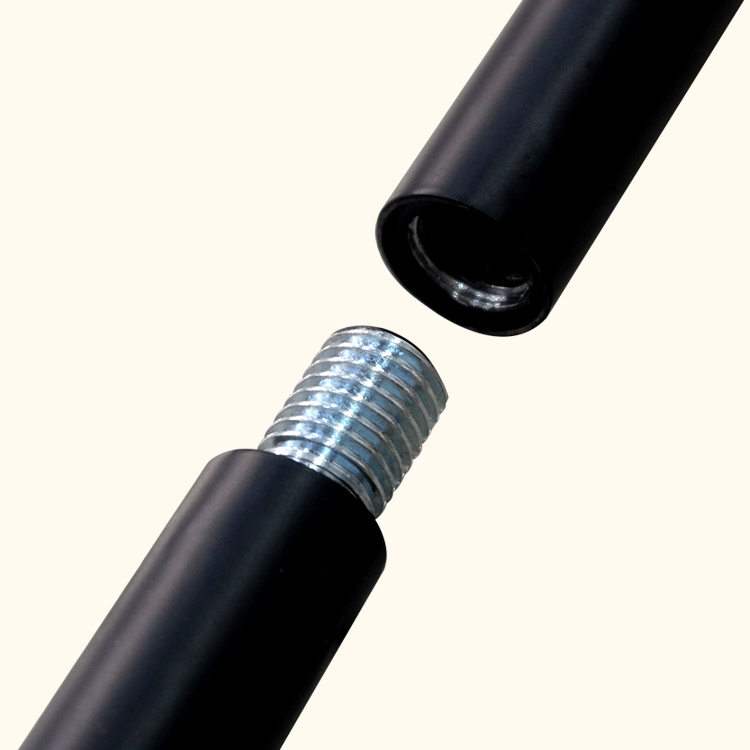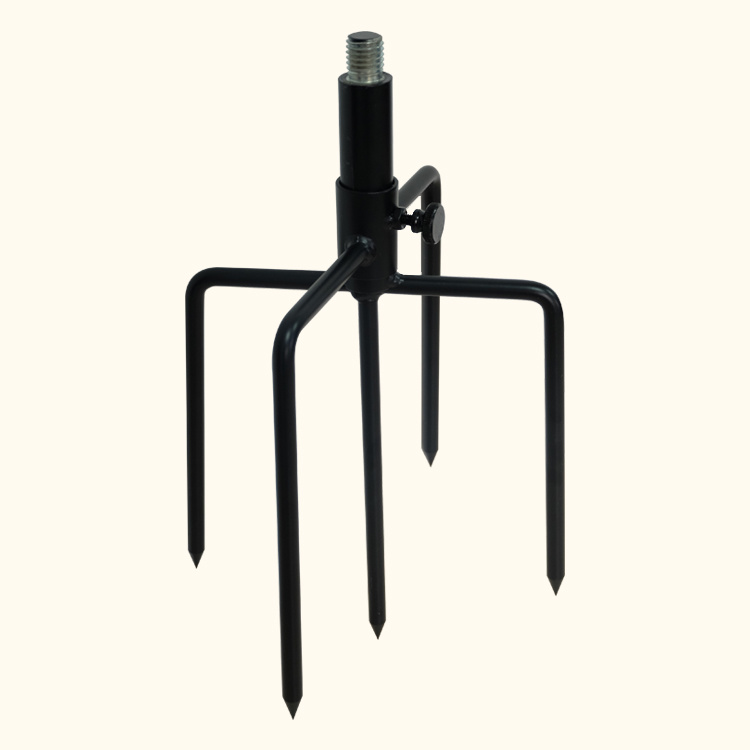 【UNIQUE TOP DESIGN】
Safe and secure top allows you to hang LED or solar light bulbs. Unlike other light poles, our top design provides a sturdy and stable hook that will allow you to hang any types of decorations from wind chimes and ornaments to hanging party decorations.
【Patent designed strong screw-into connection design】
twist connector for tight easy up without wobble, more stable and sturdy.The poles comes with 3 separate middle sections so you can adjust the height 3, 6, and 9 feet. With detachable parts, both storage and disassembly can be done with relative ease.
【Unique 5-Prong Pole Base for extra stability 】String light pole for outdoor is designed with screw-in joint to connect and a five long prongs base, which could insert soildeeply at 9". It will keep stability in the wind and collision after repeated tests, safe and secure.
Super Easy Installation Process: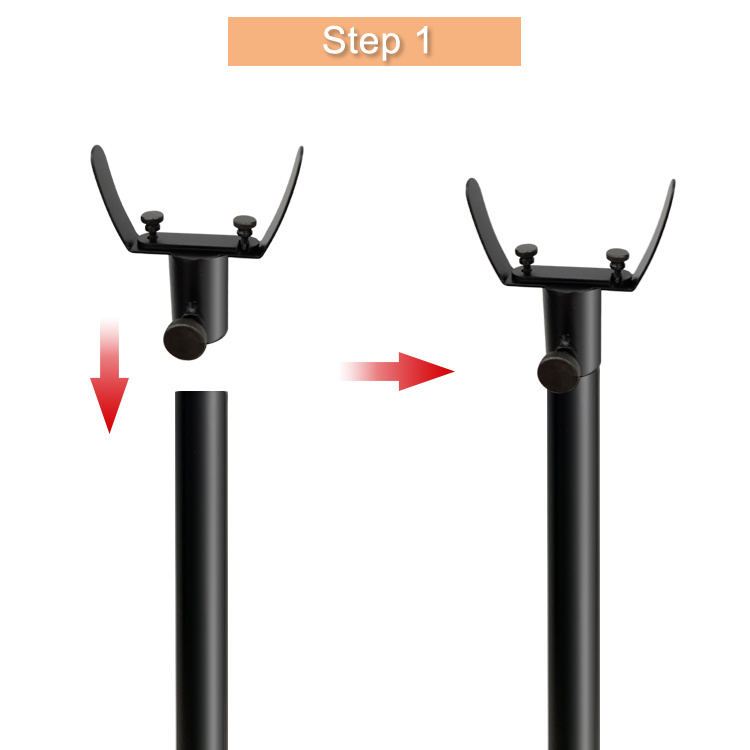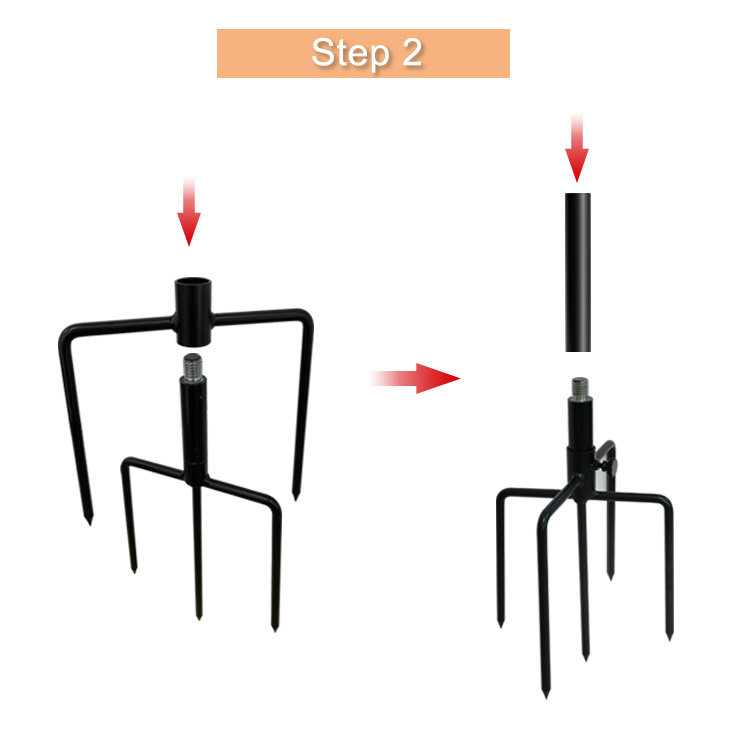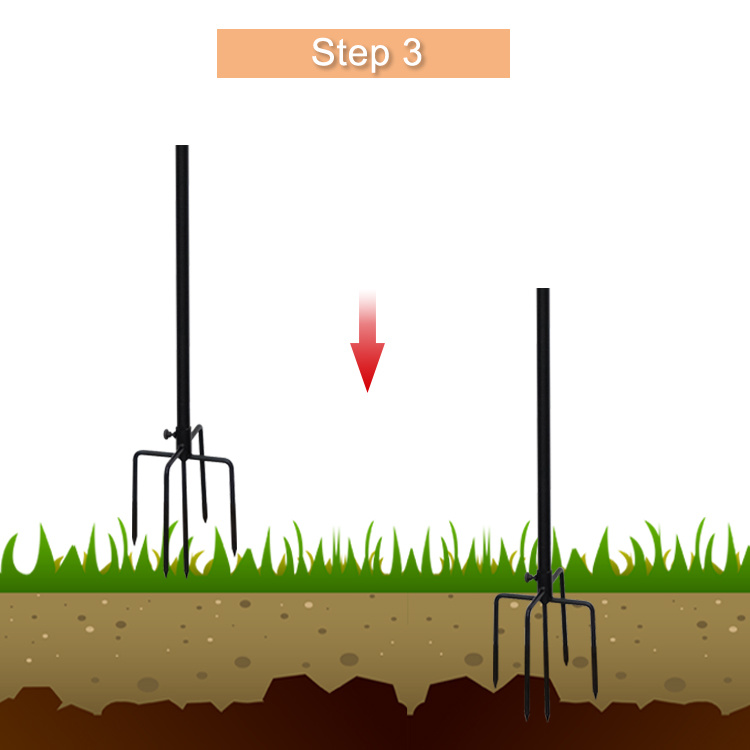 Step 1 Connect the head to the string light poles and twist to secure.
Step 2 Assemble the forks together and reinforce with screws. Connect the poles and base tightly
Step 3 Insert the pole base on the ground. Please don't insery into the humid soil. For the hard ground,don't hammering the fork directly.
Upgraded 3 function outdoor light poles:
Compared with the traditional single-function installation method, we have three installation methods suitable for different installation needs. The outdoor light pole can be inserted into the soil, grass, concrete, wooden floor, deck,or screwed to the wooden railing.The package contains various accessories for 3 installation methods.All Hardware and installation instruction included.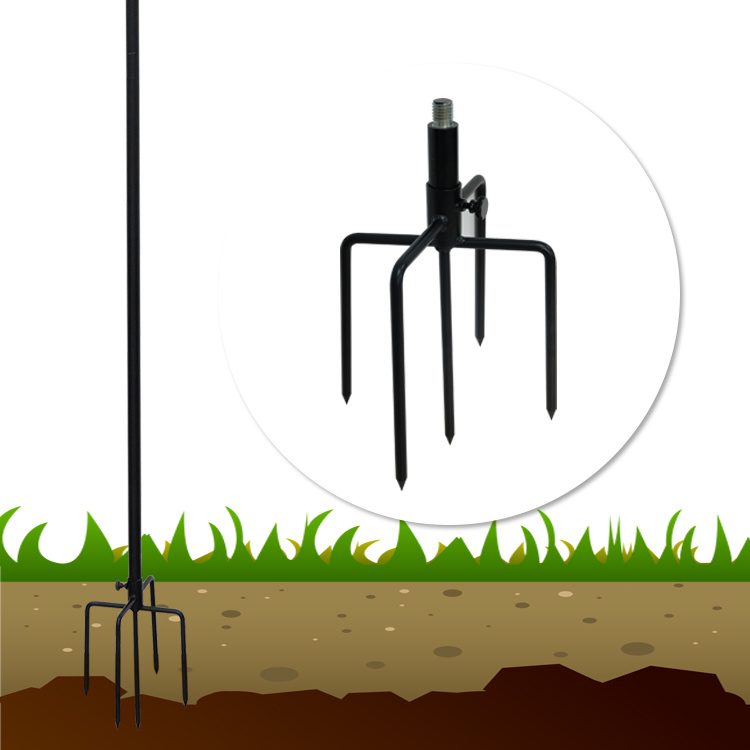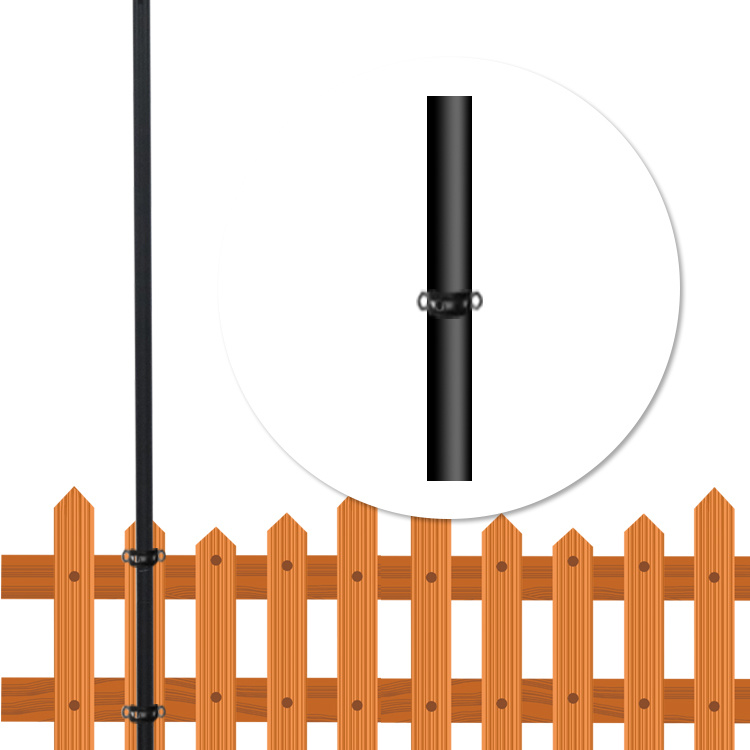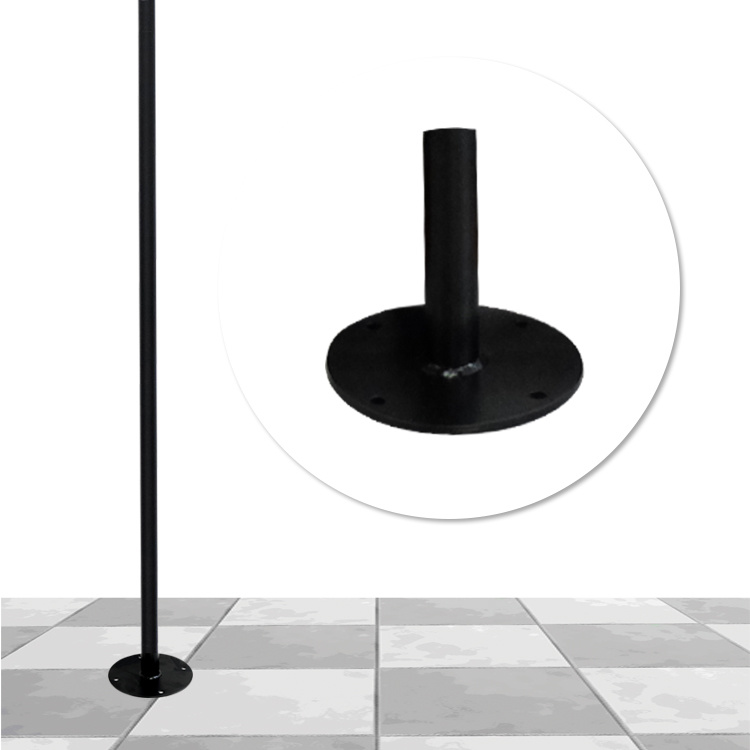 5 Prong Chassis
Suitable for outdoor venues such as soil, lawn, beach,etc.The width of the fork is about 9 inch, it covers a large area and can be inserted firmly into the ground and will not fall.
Round Chassis
There are 6 D-type fixing buckles and matching screws in the accessories, which are suitable for places with fences and walls.
D-type Fixing Buckle
Used on flat ground such as concrete and wood floors, with two kinds of nails in the accessories: "expansion screw" for concrete ground use(When used for concrete you need to use an electric drill to drive them in), and "wood and iron self-tapping screws" for wood ground use.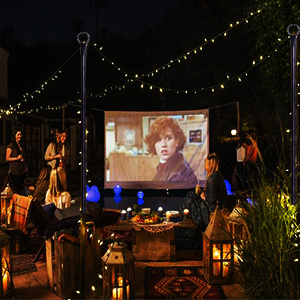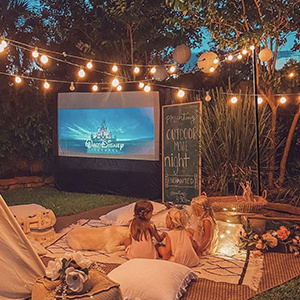 Holiday and Party
When you are at a party or festival with friends, you can hang balloons, flags, lanterns and other decorations on the string light pole to enhance the atmosphere and make you have more fun!
Patio and Garden
You can install the string light poles in the garden, balcony or swimming pool wherever you want to decorate. Put on christmas decorations at Christmas Day, birthday decorations at birthdays, etc. To make your house look more beautiful!
At the Wedding
When holding a wedding, you can hang string lights, balloons, bouquets in the string light pole to decorate. Let you have a perfect wedding! The string light pole can be disassembled and stored after use.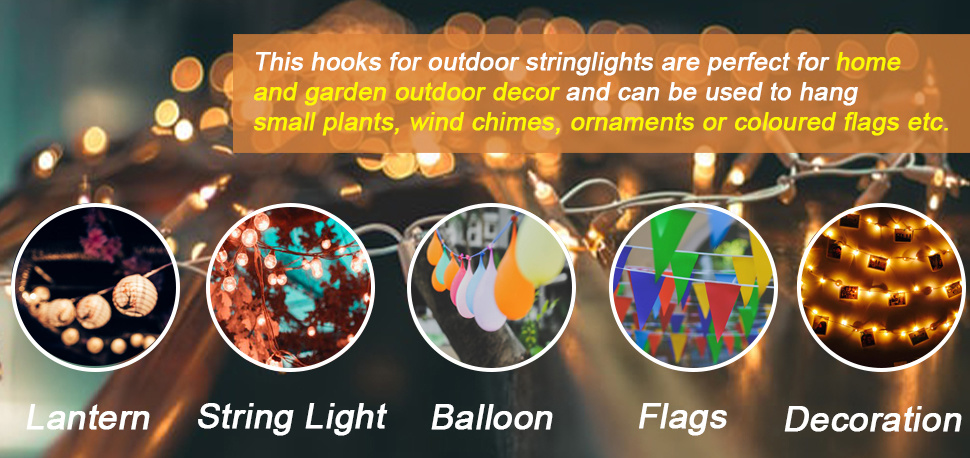 Various Uses:
JH-Mech outdoor patio light pole is designed for commercial-grade outdoor string lights or party decorations, perfect for backyard wedding party, patio and garden outdoor needs like small hanging plants, wind chimes, ornaments, decorations, flags, mason jars or colorful bunting. We suggest to buy 2 poles to hang 1 heavy string light.You'll love the versatility of your light poles.
Packing & Delivery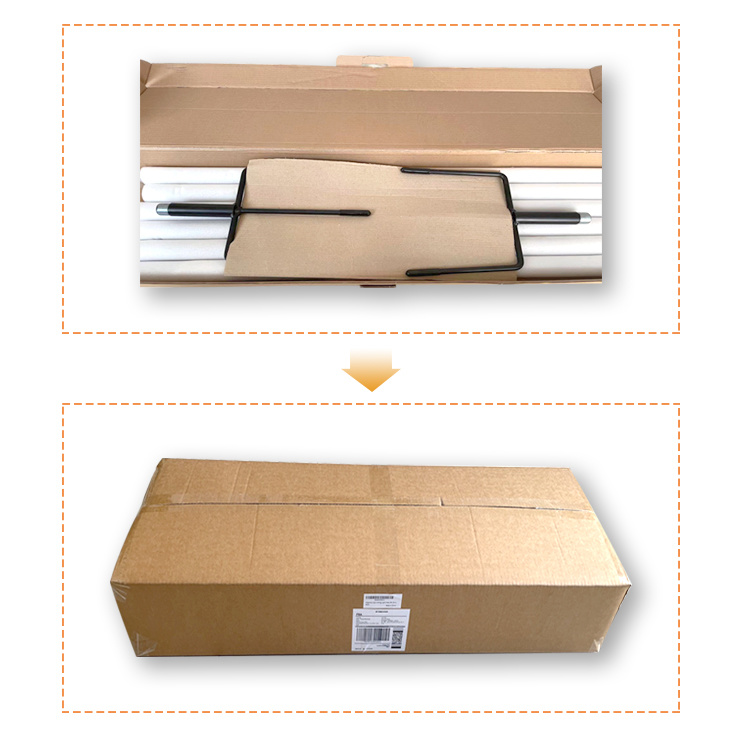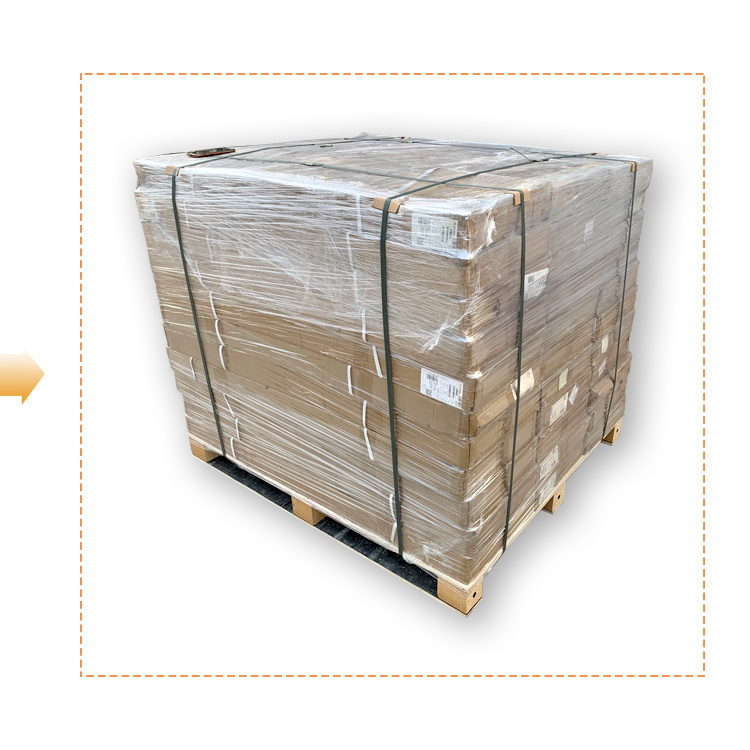 STRONG and SPACE-saving Packing: Foam tube plus 7-layer carton box, prevent the goods from being damaged during shipping.
Frequently Asked Questions:
1. Q:How many string light pole come in the package?
A: 2 poles in a package.
2. Q: What kind of pole do you use for string lights?
A: 25mm galvanized steel pole with 1.5mm wall thickness
3. Q: How tall should a string light pole be?
A: The usual length is 2.75m from the ground.
4. Q: Is this string light poles stable?
A: They are very stable I think due to the Claw at the bottom and the stable screw joint.

5. Q: Are the accessories for the three installation methods of string light poles included? Do i need to buy hardware accessories again?
A: Hello, this set of outdoor light string poles includes all accessories. No matter which installation method you choose, there are corresponding hardware accessories and tools. You do not need to purchase other accessories.
6. Q: Does includes the lights?
A: No, this product does not include lights
7. Q: Can i remove the fork end? I want to use these on my deck. they will be way too tall if I need to put them in flower pots.
A: Hello, the front and end of the outdoor light pole can be removed and replaced at will. The three installation methods are complete with accessories, and you can choose the corresponding installation method according to your needs. It can be easily installed whether you are on the deck or in the garden.

Company Profile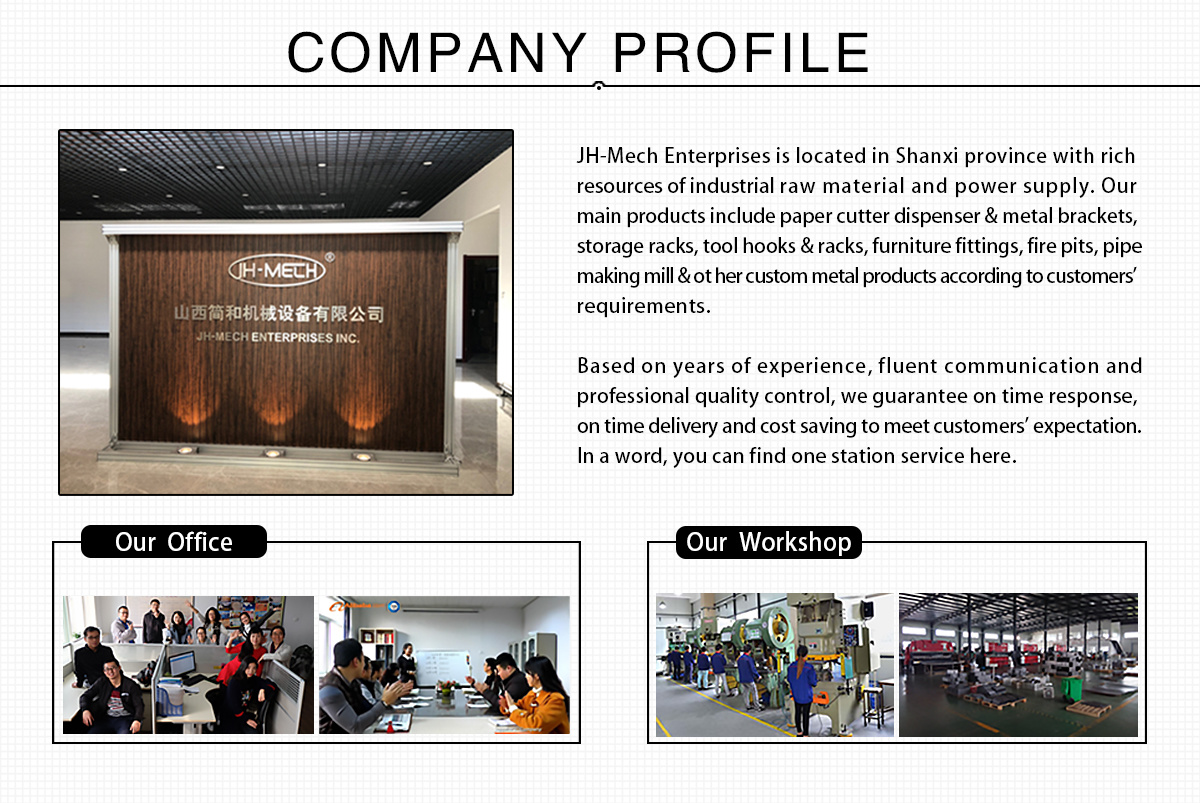 JH-Mech Enterprises is located in Shanxi province with rich resources of industrial raw material and power supply. Our main products are precision casting, sand casting, die casting, forging, machining & assembly, and OEM parts according to customers' requirements.
Based on years of experience, fluent communication and professional quality control, we guarantee on time response, on time delivery and cost saving to meet customers' expectation. In a word, you can find one station service here.
FAQ
1. who are we?
We are based in Shanxi, China, start from 2010,sell to North America(00.00%),Eastern Europe(00.00%),Southeast Asia(00.00%),Oceania(00.00%),Western Europe(00.00%),South Asia(00.00%),Africa(00.00%),Mid East(00.00%),Eastern Asia(00.00%),Domestic Market(00.00%). There are total about 11-50 people in our office.
2. how can we guarantee quality?
Always a pre-production sample before mass production;
Always final Inspection before shipment;
3.what can you buy from us?
Hardware,Machinery,Construction and Real Estate,Office and SchoolSupplies,Transportation
4. why should you buy from us not from other suppliers?
10 years' customer service experience in mechanical part business
Team work & project management in OEM project building
Multiple manufacturing processes available for one station solution
Fluent communication in English for technical & quality control
5. what services can we provide?
Accepted Delivery Terms: FOB,CFR,CIF,EXW,CIP,FCA,CPT,Express Delivery;
Accepted Payment Currency:USD,EUR;
Accepted Payment Type: T/T,L/C,MoneyGram,PayPal,Western Union,Escrow;
Language Spoken:English,Chinese

Contact us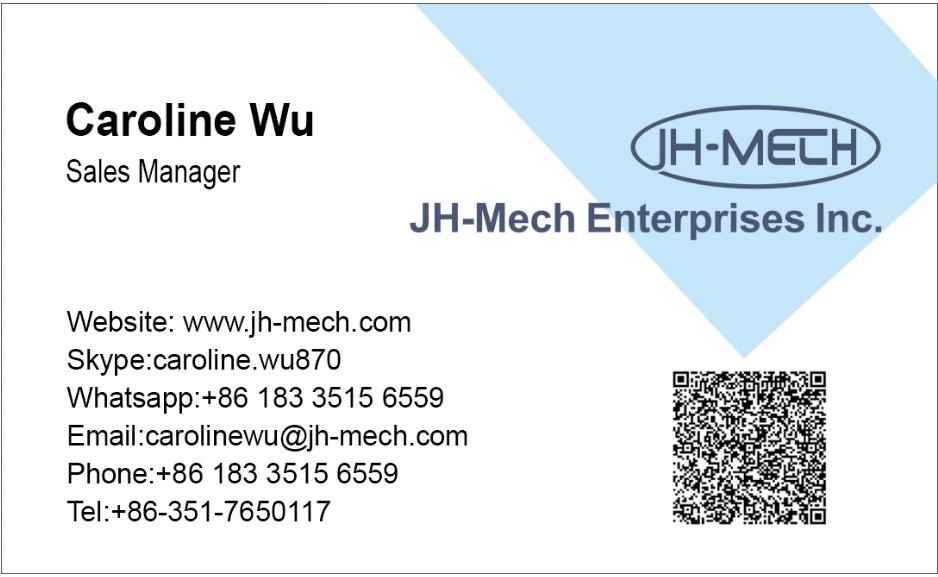 Website: http://jh-mech.en.alibaba.com
Contact Us for OEM & ODM Service. Our Engineer and Technical worker will Service You