JH-Mech LAT Pull Down Bar-20 inches Bar with 880 lbs Loading Solid Steel Material for Home Gym or Exercise Club LAT Pull Down Bar
---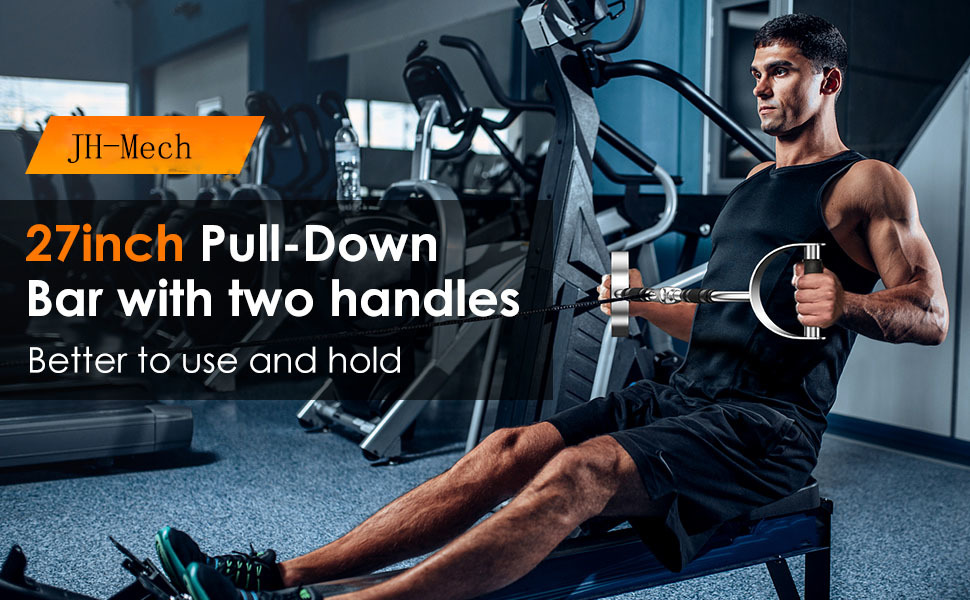 LAT Pull Down Bar
LAT Pull Down Bar with Handls, Pull Down Machine Attachments, 27in/70cm Bar with 880lbs Loading, Tricep Press Down Bar,Solid Steel Material with Rubber Handle for Home Gym or Exercise Club.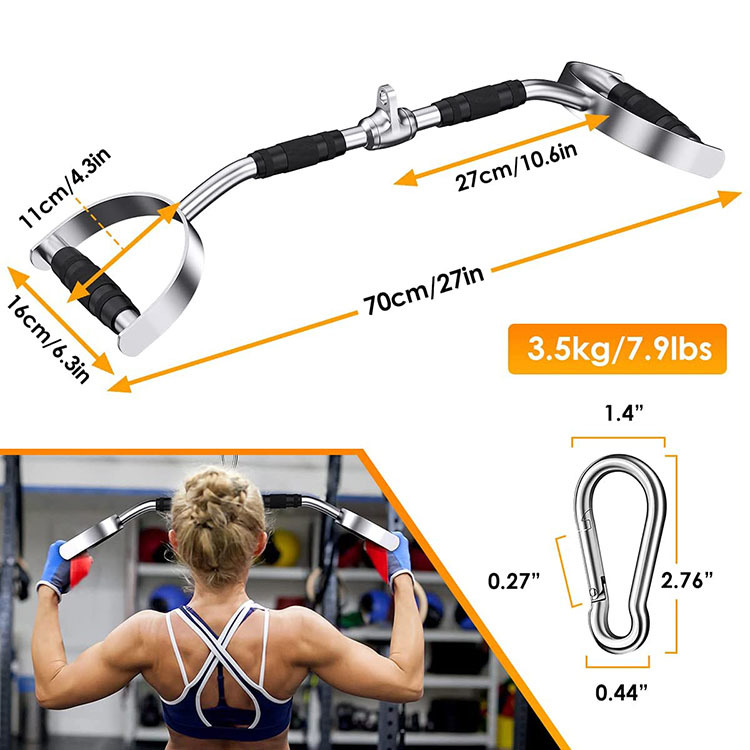 Advantages
High quality: mainly made of steel, strong and rust-proof, long durability.
Practical: Help you expand the range of exercise and maximize exercise efficiency.
Excellent design: The rubber-covered handle is non-slip and comfortable to grip.
Extra Addition: Precision accessories for cable machines used in home or gymnasium training.
Press Down Bar
When it comes to targeting your shoulders, lats, upper back, and other arm and upper body muscle groups it requires the correct training and equipment. LAT Pulldown Bar help enhance your workouts and create a more well-defined physique from top to bottom. Able to attach to any standard pulldown LAT machine system our workout equipment is designed for athletes at every fitness level.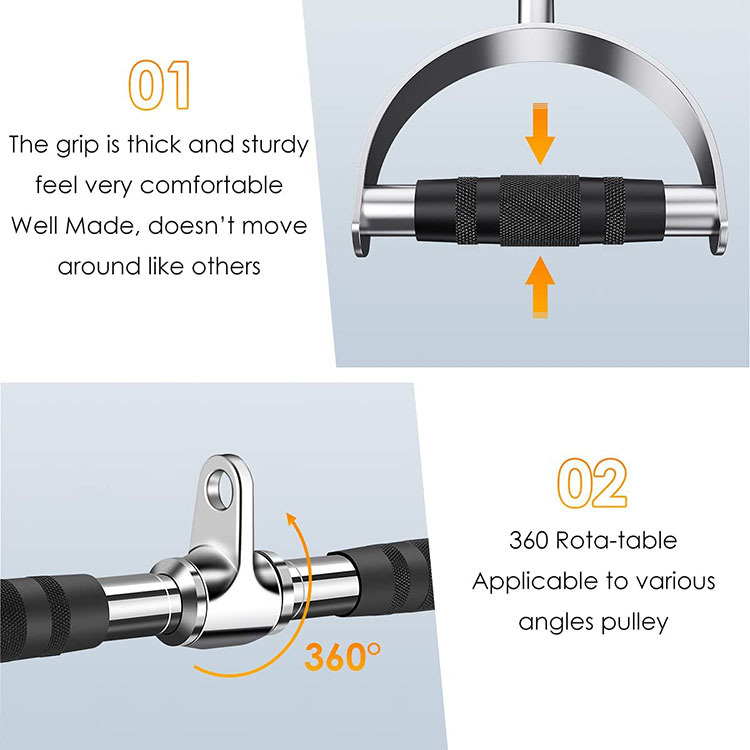 Length: 70cm/27in/2.4ft, Covered with rubberized ends it allows you to maintain better stability even as sweat starts to pour.
Weight: 3.5kg/7.9lbs, Made of Solid iron quality, very strong and sturdy
Loading: 880lbs/400kg Max Loading
There are 2 handles, better grip experience, Perfect for building body,Stronger triceps and grip strength.
The grip is thick and sturdy feel very comfortable, well made, doesn't move around like others bar.
360 Degree Rota-table applicable to various angles pulley as your needed.
Good home gym cable addition
Easily attach to lat machine, ab machine, cable crossover, bowler machine, Smith machine, power cage with lat pull down or any pulley system to maximize your fitness ability.
Excellent for your home gyms, commercial use, fitness centers, school weight rooms or any training facilities.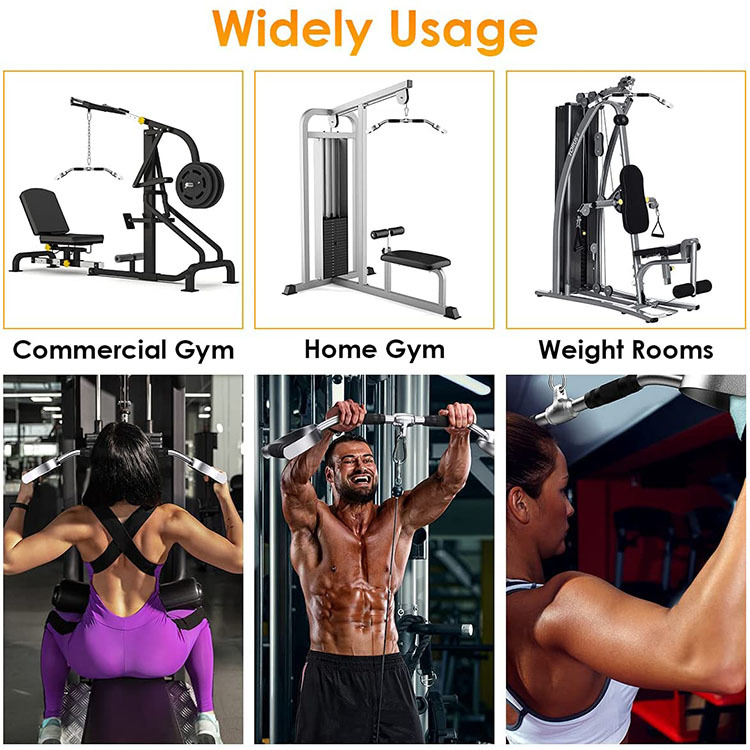 Compatible with:
1. DIY Cable Pulley System
2. LAT Pull Down Machine
3. Cable Machine
4. Power Cage
5. Rowing Machine
6. Wall Mounted Pulley Cable System
Select pull down bar for your machine! If you want to purchase more fitness rack, we can provide plate weight rack, barbell rack, squat rack, battle rope bracket and so on. Our sale team and engineer team will service for you.