Energy Efficient Big Industrial Cooling Fan 24ft HVLS Ceiling Fan
JH-HVLS fan is a kind of ceiling fan which has larger diameter than 16 feet, majorly reply on size rather than on speed to move a specific volume of air, as opposed to a small, high-velocity fan that generates small, turbulent air flow. HVLS fans are used in a wide variety of industrial and commercial spaces, sometimes to work jointly with HVAC systems for energy saving purpose.
Custom Design Stamping Parts
---

JH-Mech HVLS natural wind industrial fan adopts the German Lenze motor, with high efficient, trouble-free motor to ensure first-class power. The fan blades are made of aviation magnesium aluminum alloy, with hard texture, triple safety insurance inside. Maximum 7.3m diameter ensures the large area coverage.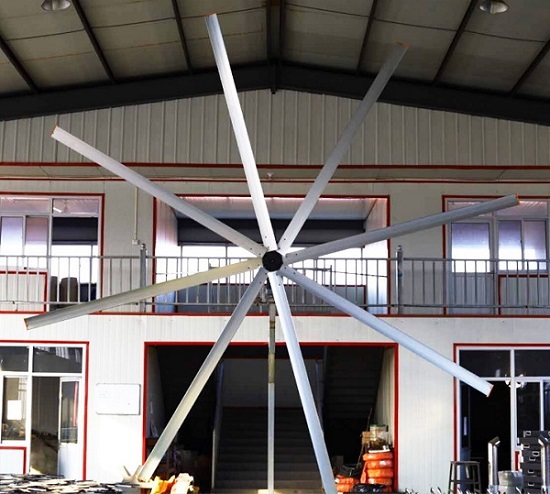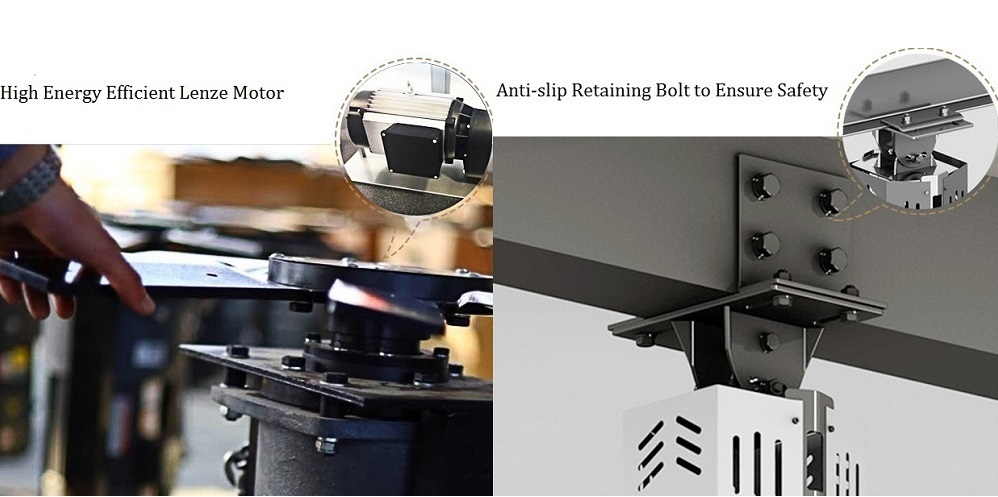 Natural wind blows in areas of more than 1000M2
Circulating wind volume of 16000CMM
Energy-friendly low speed of 0~55RPM
40-50dB low noise
Dehumidification for storage space
Make full use of space, institute for large quantities of small fans

After-sale service for you:
* 3-year warranty period
* Any part with failure caused by non human factors can be exchanged by a new one during warranty period.