JH-Mech Safely holding up myriad of firewood Storage Rack
---
hese high quality steel firewood storage brackets are designed for any outdoor environment that won't easily bend or break.
Are you still worried about the wood all over the place? Are you still worried about the wood being too wet to use? Are you still worried about insects in the wood? Today, Our products will surprise you. These durable powder-coated steel firewood log rack brackets will keep the wood off the ground, protecting against moisture and insects.
In this share, we will share the information as below:
Product Feature
Installation Guide
Models we have
Why choose JH-Mech as your supplier?
Product Feature
1. Made from durable steel with black powder-coated finish
Made of nice sturdy cast iron, no sharp corners and the weld is even overall. Its powder coated black to reduce corrosion and extremely simple in design which is part of the appeal for your home's fireplace, outdoor fire pit, back porch. Drain design could protect wood from corrosion. What an elegant solution to keeping firewood organized and stacked neatly!
2. Heavy duty and adjustable to any length
Lumber of any length can be used to make the firewood rack as long or as high as you desire to customize storage size.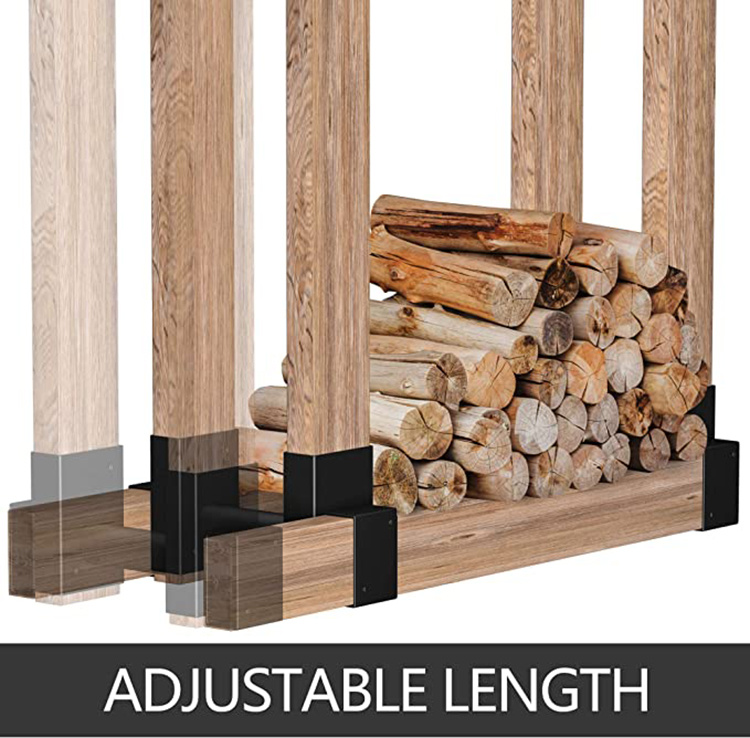 3. Firewood log rack decorate your indoor fireplace and outdoor fire pit.
Leg plugs, unlike caps, won't collect water that can cause your log rack legs to rust. Leg plugs are also more durable for moving your log rack around. Log rack is easy to store and can be placed in the corner without occupying space after an outside fireplace storage. Extremely strong bases make building a log rack safe and easy, will last for longer.
DIY Outdoor Log Rack

Installation Guide
Easy to assemble and easy to store.
Log holder package was arrived with wood bracket and screws for assembly, can be assembled in minutes with only prepared screwdriver and lumber (NOT INCLUDED).
All-steel construction and heavy design is perfect for storing woods and lumber both indoor and outdoor, weatherproof, corrosion and rustproof black powder coat finish, perfect to keep your firewood off the ground and well-ventilated for year-round seasoning.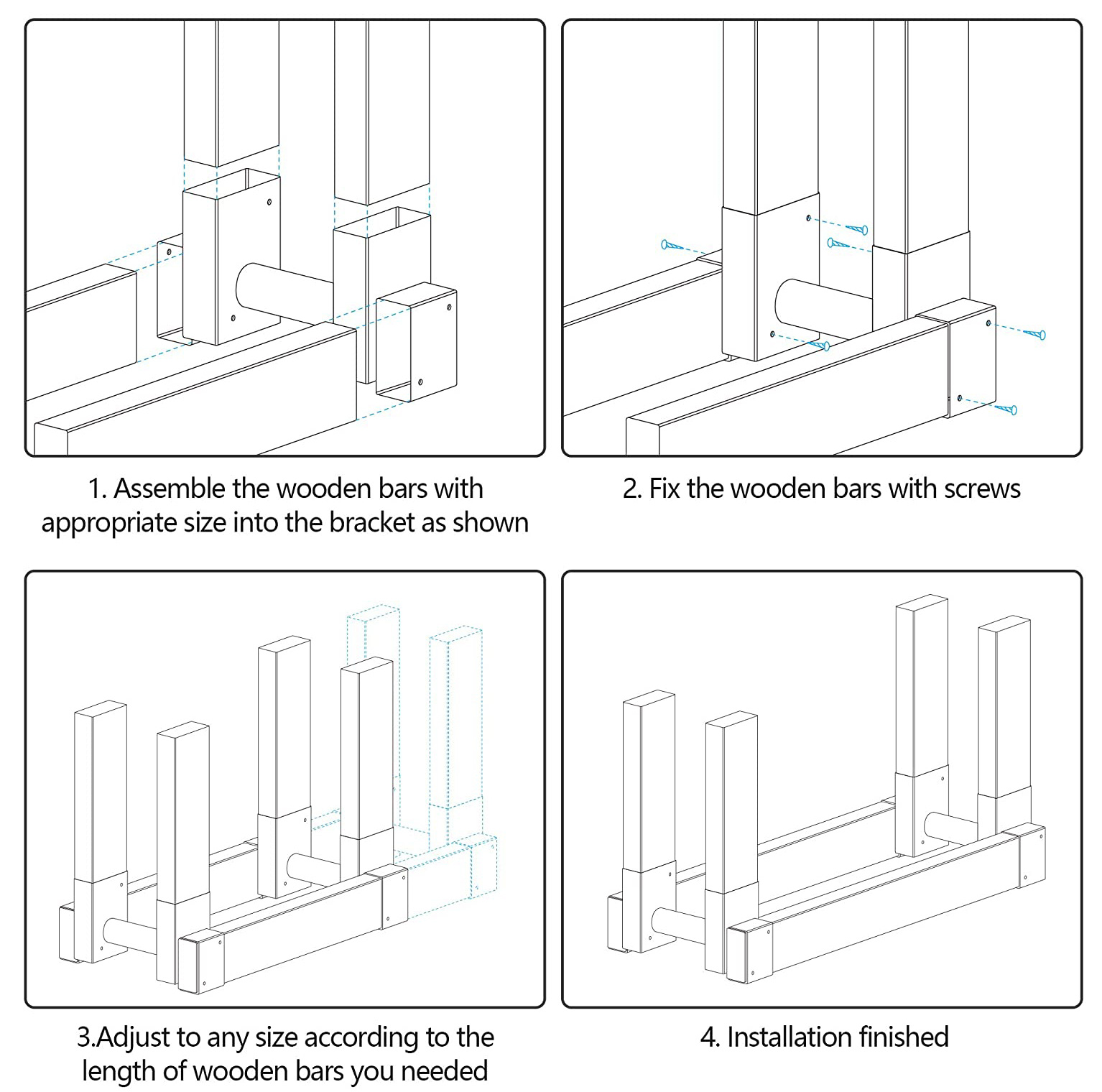 Models we have
Below are the Leg plugs style wood brackets we can produce, modification on the current style also is acceptable.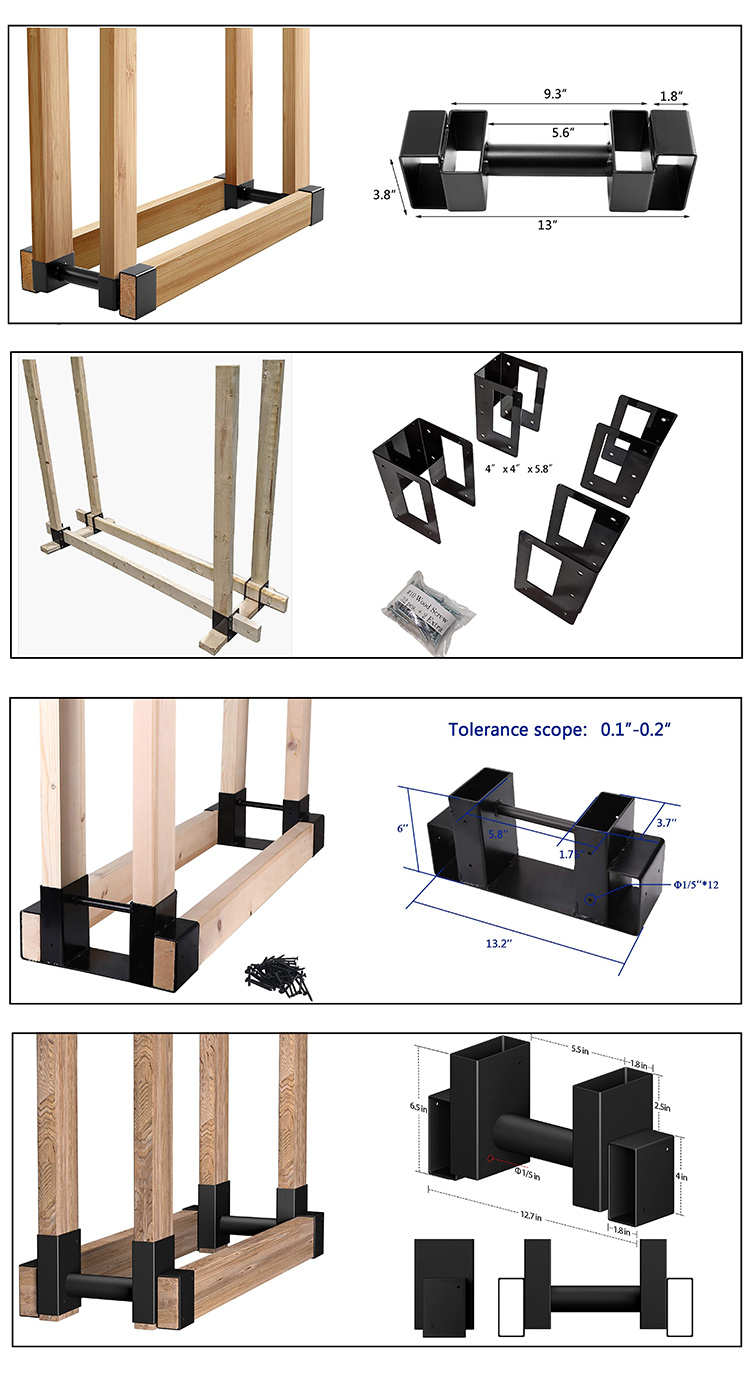 Below are the decorative styles of the wood holding brackets, which can be a beautiful decoration in your home.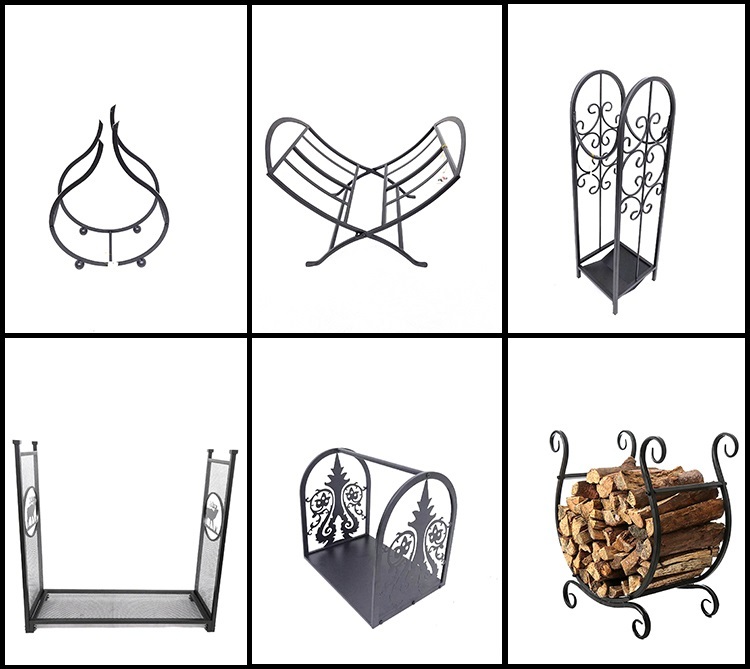 Why choose JH-Mech as your supplier?
1) JH-Mech is an OEM supplier who is committed in metal fabrication works including metal stamping & cutting, forming, welding, assembly and packing etc.
2) Our engineer will help to design your own model based on your drawing, specification, sample or a sketch. You can count on us to accomplish the qualified products to your customers.
3) Our art designer will help to design your own packaging such as color box, color card etc.
In a word, you can find one station service here. JH-Mech is the right choice for you!